Eco-Lodges in Belize are generally of a very high standard and offer a fantastic range of excursions. Most of them have both nature and culture excursions on their menus, including visits to enigmatic Maya Ruins or Mayan villages. Some offer the opportunity to engage with native people and learn about wildlife, medicinal plants or traditional foods and lifestyles.
Lodges that are located out in the Cayes predominantly offer sea-based adventures, such as sea-kayaking, snorkelling or diving. Some also offer land-based tours, but it is much less convenient to reach the inland sites once you are out in the Cayes.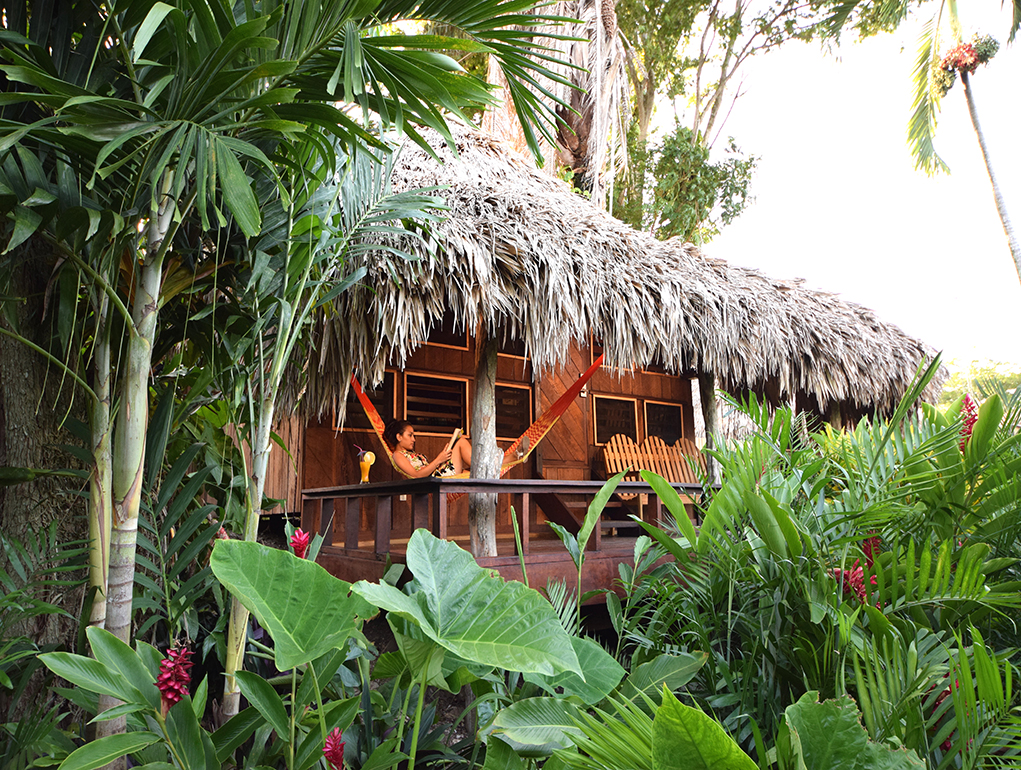 Lamanai Outpost Lodge
Lamanai Outpost Lodge is one of Belize's original Jungle Lodges. Superbly situated deep within the heart of Belize, it sits on the doorstep of one of the country's most important Mayan Archaeological sites, the ceremonial compound of Lamanai. The serene setting, on the shores of a spring-fed lagoon, offers excellent wildlife viewing opportunities right from the verandah of your cabaña. Lamanai Outpost Lodge is a favourite haunt for birdwatchers, and the Audubon Society regularly uses it for its acclaimed birdwatching tours.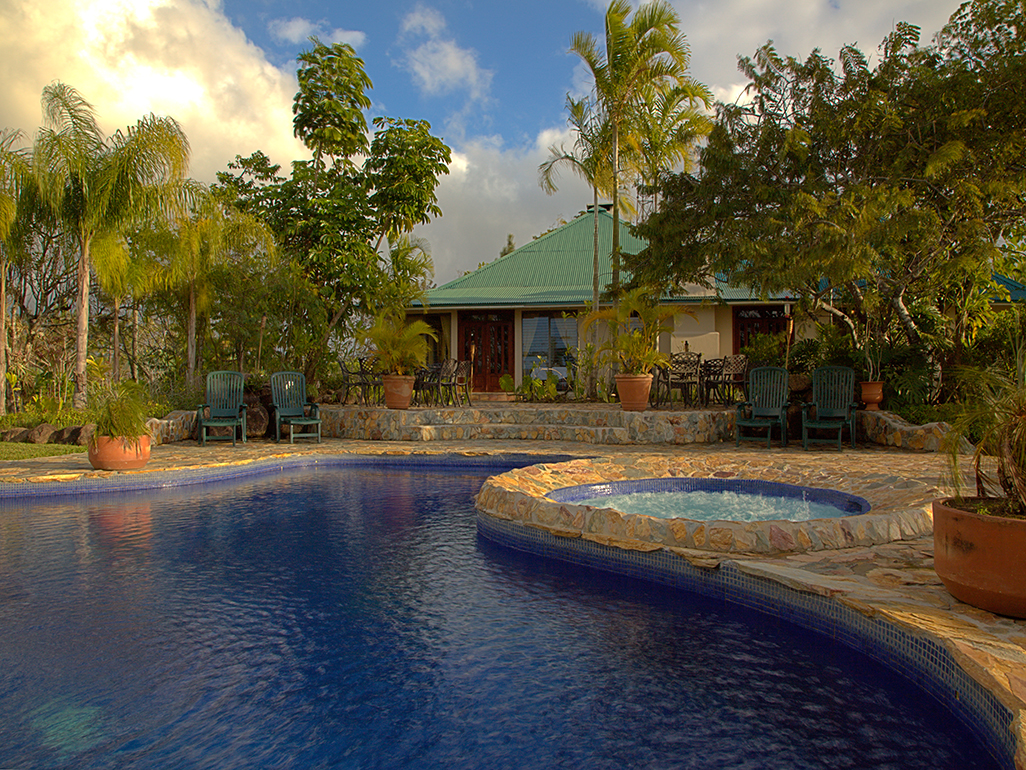 Hidden Valley Inn
Hidden Valley Inn is the VIP of jungle lodges in Belize. Situated in a pristine private reserve, it offers a unique, first-class experience combining exquisite lodging and fine dining with a wide range of soft adventure options. The exclusive location and very limited number of rooms ensure privacy and fully personalized service. An extensive trail network of approximately 90 miles, right on the property, offers a wide range of hiking and mountain biking opportunities to discover secret waterfalls and caves with exclusive access.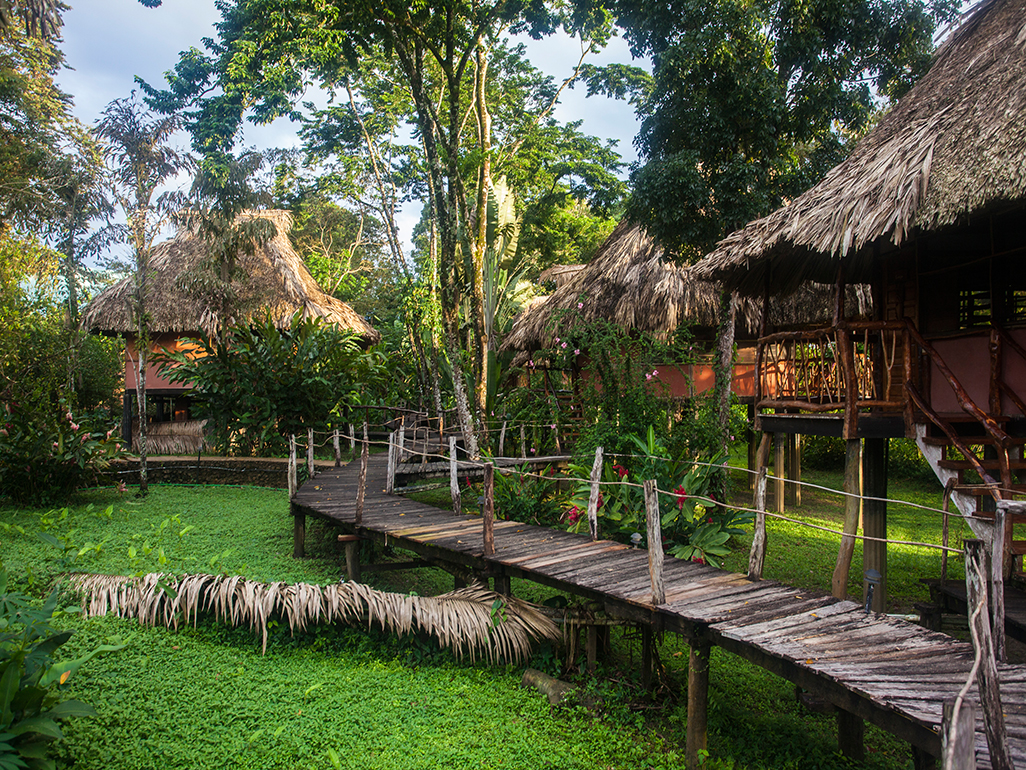 Cotton Tree Lodge
Cotton Tree Lodge is a wonderful eco-lodge in the deep south of Belize, about 9 miles from Punta Gorda. The adventures offered at this lodge focus on cultural encounters with the local Maya communities, and in particular, with the local organic cocoa farm. This is the best place to meet the local people and learn about their lifestyles and traditions. Additionally, a wide range of soft adventures is also available at this unique lodge. Great for families!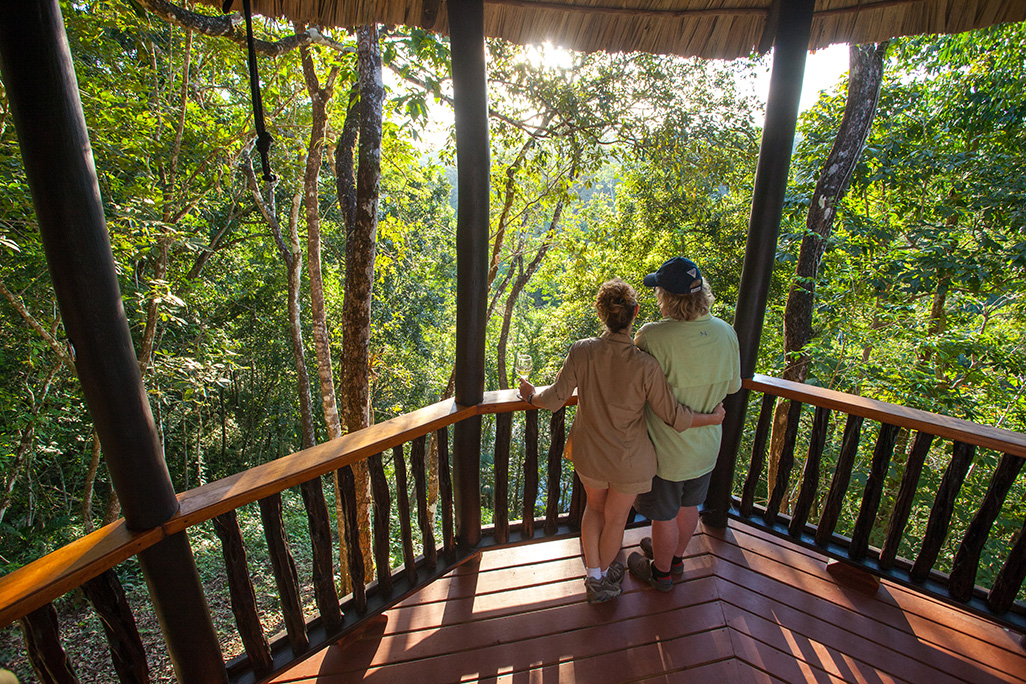 Table Rock Lodge
A lovely, intimate setting right on the Macal River in the Cayo District of Belize, this eco-lodge excels with its friendly and highly personalized service. You will be feeling right at home!  Choose whether to participate in group activities or explore on your own. Choose from a range of cultural, or active soft adventure activities – or unplug and recharge your batteries with some deep relaxation – it's your choice.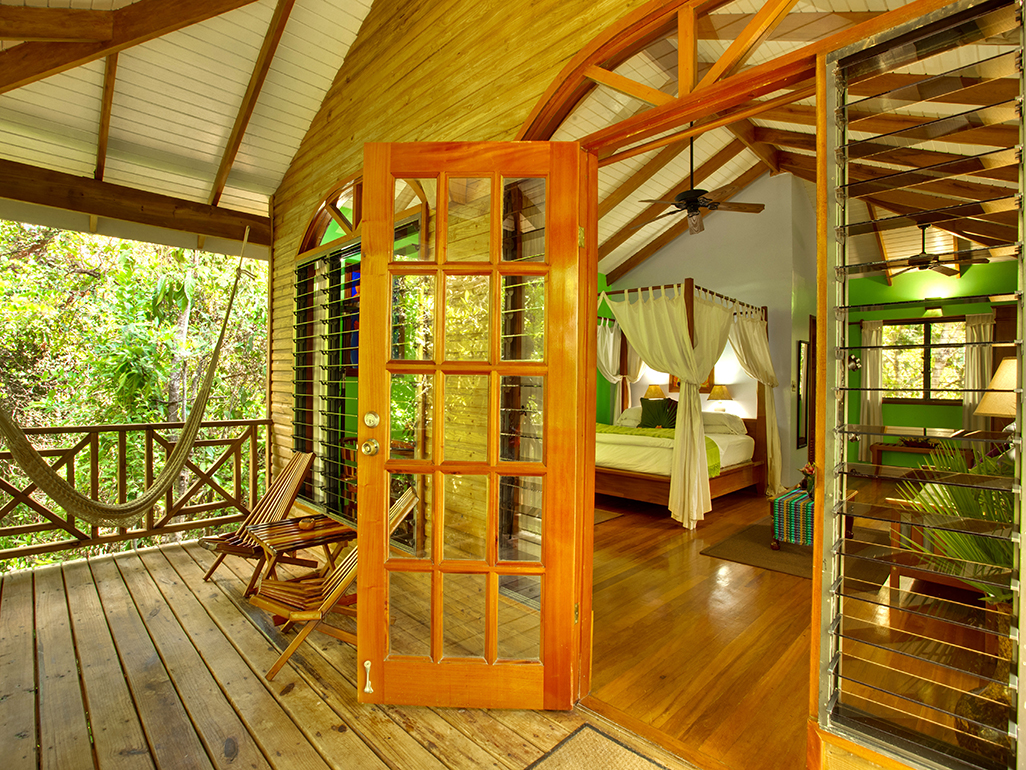 Hamanasi Dive Resort
Hamanasi Adventure and Dive Resort truly stands out among the multitude of dive resorts and beach hotels in Belize. What makes it special is its ambience of casual elegance. A secluded, intimate boutique resort located on the beach south of Hopkins, Hamanasi sits on the finest stretch of beach in Belize amid lush tropical flora. A great location and very popular with divers and snorkellers.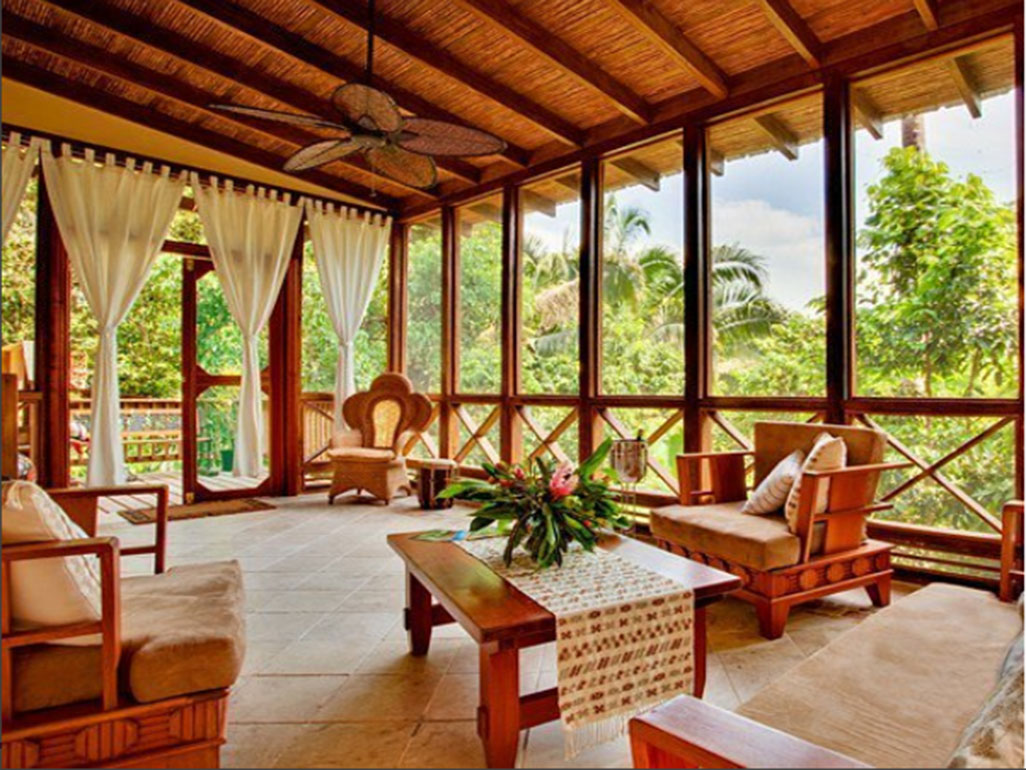 Caves Branch Lodge
One of the best lodges for active travellers of all ages, Caves Branch Lodge specializes in nature and adventure travel of the highest standards. But not only their guides are great. Accommodations, food and services are all of excellent quality. Yet their operation has a family-style ambience, where everybody is part of the team. A range of very comfortable accommodation options suits different expectations and demands. Great for active, adventurous families.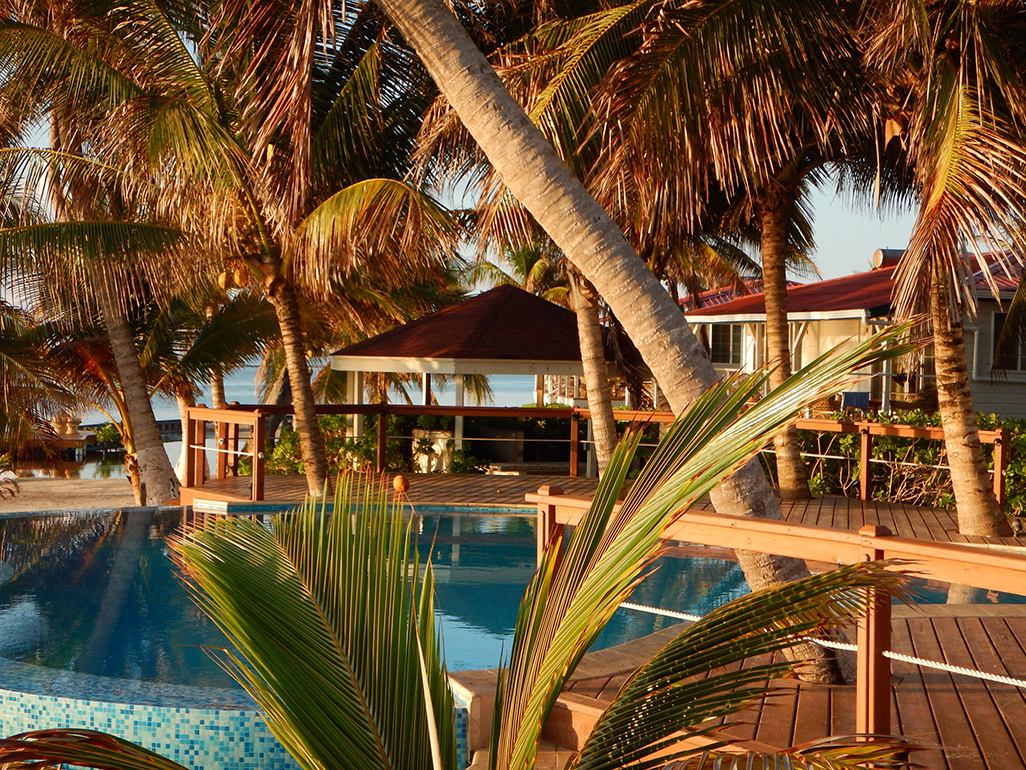 Turneffe Flats Lodge
Located about 30 miles off the coast on the picturesque Turneffe Atoll creates an ambience like no-where else in Belize. Turneffe Atoll is the largest and most biologically diverse coral atoll in the Western Hemisphere. Now protected as Belize's newest and largest Marine Reserve, Turneffe Atoll is remote and beautiful, yet easily accessible by a 50-ft transfer boat. With crystal-clear water and healthy coral reefs teeming with a vast array of marine life, this spot offers some of the finest guided snorkelling in the Caribbean.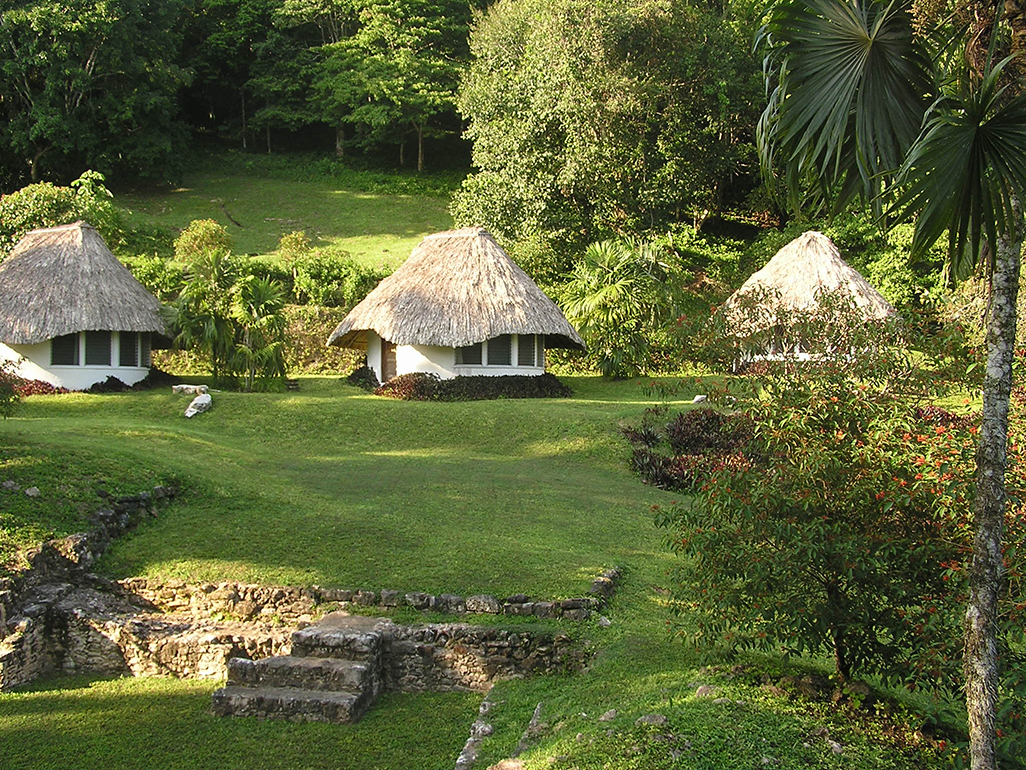 Pooks Hill Lodge
Pook's Hill Lodge is a small, family-run lodge in Western Belize. Clustered around a restored Maya residential site in the heart of a 300-acre private rainforest reserve, it serves as a buffer to the 7,000 acres Tapir Mountain Reserve. Pook's Hill Lodge is a secret tip amongst birders, for its excellent location and calm and peaceful ambience. A wonderful, calm place fore nature lovers and anyone looking for a place to unplug while recharging their batteries.