Self-Drive Adventures in Chile
Chile – Self-Drive itineraries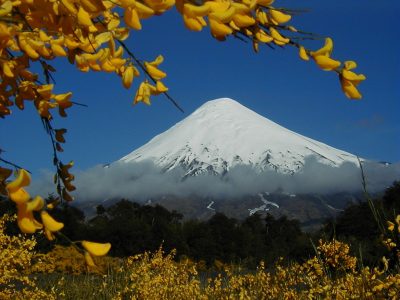 Magic of Chile (on wheels)
This whirlwind itinerary is a very succinct introduction to some of Chile's most beautiful regions. Getting a glimpse of the Atacama Desert, the Lake District, as well as southern Patagonia, really makes for an incredible journey of contrasts. Each region has its own magic, as though a world unto itself. No doubt, Chile will cast its enchanting spell on you, and you'll want to come back for more.
Self-Drive: Altiplano
The arid highlands of Chile are almost otherworldly in their stark, barren, yet colourful beauty. Snow-capped volcanoes tower majestically over a forbidding emptiness. A sense of timelessness sets in. And yet, there is something fascinating about such a place and the people who have lived there, managing to survive on the merest resources. This journey will take you from the Altiplano in the very north of Chile to the port town of Iquique, and on to San Pedro de Atacama. This desert oasis has become quite a hub for those seeking special kinds of experiences in this very special place.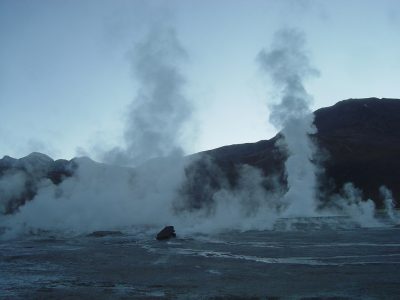 Self-Drive: Atacama
This short adventure in the northern highlands of Chile is just enough to give you a glimpse of this enigmatic landscape. The itinerary uses San Pedro de Atacama as a base. This desert oasis town has the best tourist infrastructure and facilities in the region. Having your own vehicle gives you the flexibility and freedom to roam and explore this magnificent region.  This itinerary is flexible and can be adapted or extended according to your schedule. Just ask, and we'll be happy to help you plan the perfect itinerary according to your interests.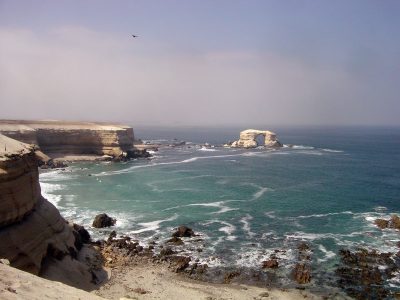 Northern Shores and Parks
This itinerary sets out to explore a bit beyond the Atacama hub around San Pedro.  Explore the beautiful and amazingly diverse National Parks of the region, both inland, and along the coast. Despite the seemingly desolate landscape, there is a lot to see.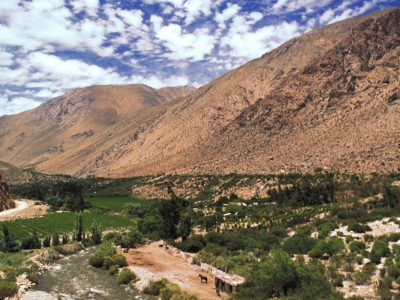 El Norte Chico
Venture into a rarely visited region, north of Santiago, the so-called El Norte Chico, 'the little north'. This semi-arid region of fertile river valleys and craggy hills has a 'Wild West' kind of feel. It is the home of Chile's national drink, 'Pico Sour', as the grapes used to make this beverage are grown here, in the Elqui Valley. But most famously, this region is a destination for star-gazers, who come here to gaze at the crystal clear sky. Often, the Milky Way appears as though one could just hop on and wander among the stars.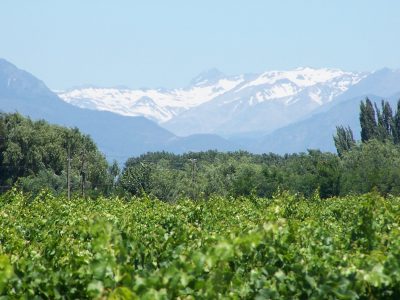 Between the Mountains and the Sea
This short self-drive itinerary explores one of the most famous wine regions of Chile.  It combines the Colchagua Wine Valley, near Santiago with a short trip to the coastal resort town of Pichilemu, known for its water sports activities.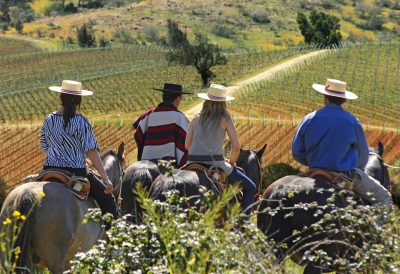 Wine Valleys between the Pacific and the Andes
Take a short break in the gorgeous Colchagua Wine Valley and enjoy a bit of the Chilean 'good life'. Start with a visit to Colchagua Valley, one of the most famous wine-growing valleys around Santiago. Visit wineries and sample some excellent regional wines and delicacies. Then meander down to the Pacific and visit the UNESCO World Heritage town of Valparaiso with its historic port. Valparaiso has developed into a hot spot for avant-garde Chilean cuisine.  Finally, round off your trip with a stay at the Jahuel Hot Springs and Spa Hotel, where you can relax in style before returning to Santiago for your flight home.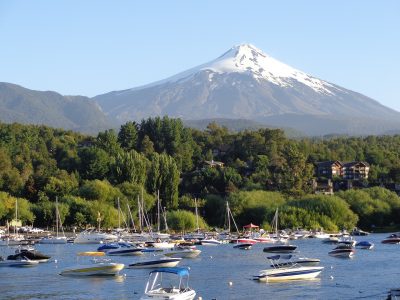 Chilean Lake District
This short itinerary explores some of the most beautiful parks and regions of the Chilean Lake District. Pucon is the 'outdoor' hub of the region with lots of activities to offer, from hiking to horseback riding to hot springs and more. A real gem of this region, close to the Argentinean border, is the private nature reserve of Huilo-Huilo, which not only has fabulous natural attractions (like year-round snow-capped peaks and waterfalls), but also so truly stunning architecture. From there the route takes you south to Chile's oldest National Park, a tranquil spot on the shores of Lago Todos los Santos.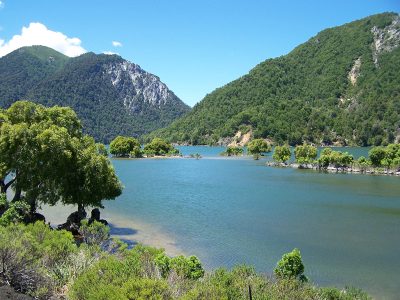 Hidden Treasures of the Chilean Lake District
This is a great itinerary for nature lovers. The Lake District is an amazing assembly of natural features, perfect, cone-shaped volcanoes, crystal clear turquoise lakes, hot springs, monkey puzzle tree forests and weird and wonderful plant species reclaiming areas that were once swamped with lava flows. This itinerary allows you to explore several exceptionally beautiful National Parks and Nature Reserves in this stunningly beautiful region. If 8 days hardly seem enough, you are right. But the good thing is, you can extend your stay and add extra days if you wish.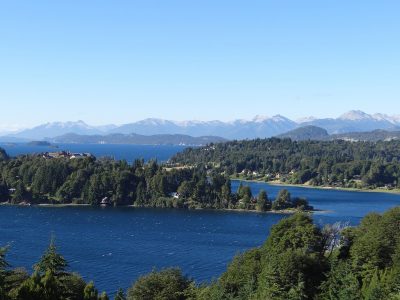 Lake District – Chile & Argentina
Enjoy a week-long adventure of amazing scenery as you explore the incredible contrasts on either side of the Andes. This trip is perfect for nature lovers and provides plenty of opportunities to discover amazing National Parks of the Chilean and the Argentinean Lake District.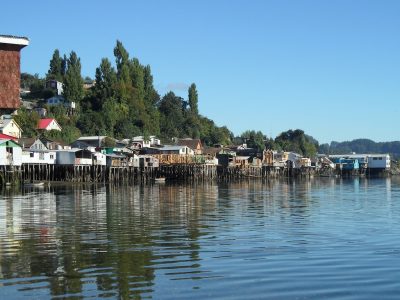 Exploring Chiloé 5d/4n
This short itinerary covers a brief excursion to the mythical island of Chiloé, Chile's second-largest island after Tierra del Fuego. Chiloé is steeped in myths and legends. Its little wooden churches have been declared a UNESCO World Heritage Site.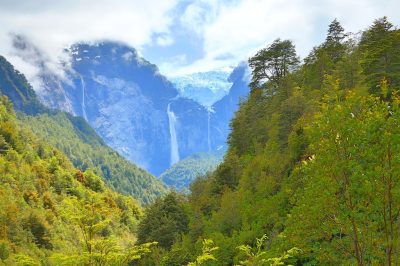 Northern Carretera Austral
Visits some of the most beautiful parts of northern Patagonia with this point-to-point drive from Puerto Montt to Balmaceda. There are many National Parks and Nature Reserves along the way, including Chile's first National Park, Vicente Pérez Rosales National Park, as well as Hornopiren, Pumalin, and Queuelat, with its stunning hanging glacier. The saturated green of the temperate rainforest that hugs the coastal mountains and fjords immerses the traveller in an elfin world.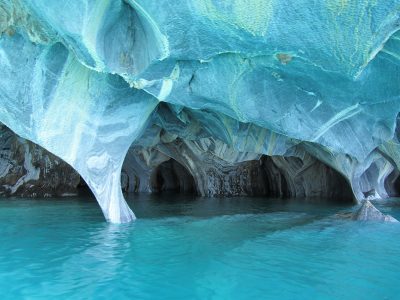 Southern Carretera Austral
This 6-day trip takes you to a rarely visited part of the Carretera Austral, to Caleta Tortel. This town is built entirely on boardwalks – there are no cars allowed! The rest of the time is spent around the huge and amazing Lago General Carrera, set amidst awesome mountain scenery. A perfect place for nature lovers!
This trip can be extended by combining it with the Villa O'Higgins & Chacabuco Valley trip, for an even more fabulous adventure.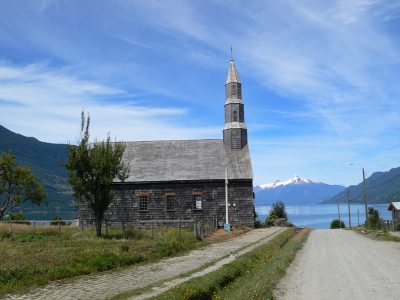 Quintessential Carretera Austral
This short itinerary visits some of the most beautiful parts of northern Patagonia on a point-to-point drive, from Puerto Montt to Balmaceda. Along the way are many National Parks, including Chile's first, the Vicente Pérez Rosales National Park, Hornopiren, Pumalin, and Queuelat National Park with its stunning hanging glacier. The saturated green of the temperate rainforest that hugs the coastal mountains and fjords has a truly magical quality.
This itinerary can easily be combined with the Southern Carretera Austral itinerary, or one of the Lake District itineraries.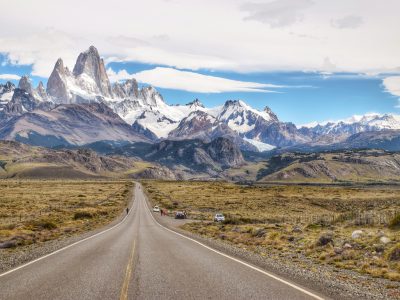 Grand Patagonia
Even 19 days are barely enough for this epic Patagonian journey, starting in Puerto Montt and finishing down in the famous  Torres del Paine National Park. An amazing journey through the ever-changing landscapes, as the fjords and temperate rainforests of the north give way to the pampas of the Argentinean side of Patagonia, to the glaciers and jugged mountain ranges of the deep south. A fascinating adventure! You can extend this journey by adding some extra days to explore more deeply or perhaps take a trip to the end of the world, and visit Tierra del Fuego, while you are there. There is so much to discover on this amazing adventure.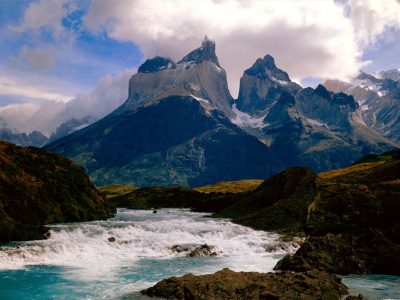 Chilean Patagonia
This 'whirlwind'-itinerary is a very short introduction to one of the world's best National Parks, and favourite hiking destinations: Torres del Paine National Park. This amazing, rugged National Park is situated at the very tip of mainland Chile, bordering on the southern ice field. Despite the popularity of its iconic mountain massif, the National Park retains an atmosphere of wild, untamed beauty.  With your own wheels, you are free to explore the park's most scenic spots at your leisure, take strolls or longer hikes or enjoy a boat ride on Lago Grey to admire Glacier Grey close up. You can add extra days to explore the park more deeply.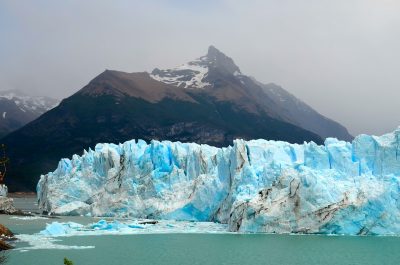 Perito Moreno Extension (Los Glaciares NP, Arg.)
This short itinerary can be added on to the Chilean Patagonia itinerary to combine a fantastic Patagonian experience on both sides of the border. First, visit the awesome Torres del Paine National Park, then cross the border and travel through the Argentinean pampa to El Calafate for a short visit to the Los Glaciares National Park and its highlight, Perito Moreno Glacier.