Chile ranks way up there is absolutely stunning scenery – well deserving of superlatives! And, what is more, from north to south it spans so many vastly different ecosystems and environments, that you will never tire of it. There are many ways to enjoy and to explore this fabulous country, but none more satisfying than all-inclusive adventure lodges, that offer superb service in exquisite settings, complete with first-rate spa and wellness facilities and great guides to take you on your daily adventures. And don't forget the delicious gourmet food and superb Chilean wines and you have an adventure made in heaven.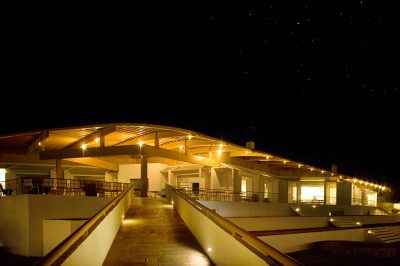 Explora Atacama
Explora is a 'concept lodge', in San Pedro de Atacama, an oasis town in the driest place on earth. Explora aims to offer more than just a stay in one of the world's most stunning locations – it offers a complete adventure experience. Once you arrive, everything is taken care of. This all-inclusive 'laid-back luxury' hotel that allows you to immerse yourself 100% in the experience of BEING THERE. They offer set packages that are fully flexible – each traveler can choose their adventure according to their own interest and style. At the end of the day, a fabulous meal and great wine is waiting for you at the hotel, which provides an all the creature comforts you would expect – and more.
Ask us about explora journeys – an adventure package that combines two or more of their lodges in one package deal.
Awasi Lodge
Situated on the edge of San Pedro de Atacama, a little oasis town huddled around the riverbed of San Pedro River, AWASI LODGE is no ordinary hosteria. It is a new boutique hotel with the highest standards of personalized service. Its hosts are proud to offer travelers a place of serenity and beauty that aims to strike a perfect harmony with its surroundings. Built with natural, local materials – adobe, stone and wood, its ambiance exudes an air of earthy luxury, where great attention is paid to every detail.
Tierra Atacama Inn & Spa
High up in the remote and otherworldly desert oasis town of San Pedro de Atacama, this new boutique hotel offers luxury and adventure to the discerning traveler. The small lodge of only 32 rooms prides itself in personalized service with attention to detail – from the stylish, yet simple architectural style of the rooms and hotel facilities, to the gourmet dinners that are served at its restaurant, fine selection Chilean wines, to the Spa facilities that provide complete relaxation after a hard day's adventuring. Packages include daily excursions (either full day excursions or 2 half day excursions) such as hiking, mountain biking, 4 wheel drive tours to remote corners into the stunning surroundings, and even climbing trips. Physical demand varies greatly, but there is something on offer for every fitness level.
Alto Atacama Hotel and Spa
Alto Atacama is a village hotel near the ancient ruins of Pukara de Quitor, just three kilometers from the famous oasis town of San Pedro de Atacama. The village enjoys a unique location at the base of the breathtaking Salt Mountains in the beautiful and fertile Katarpe valley. Combining raw nature with comfort and convenience, Alto Atacama offers guests the perfect sanctuary to rejuvenate body and soul. Alto Atacama provides an all-inclusive service. Guests can enjoy everything the Atacama Desert has to offer. Our highly trained, bilingual guides make the excursions unforgettable; their knowledge of the local history and culture, flora and fauna, geology and archaeology is unparalleled. More than just a tour guide, each one will become a partner in your excursions into the remarkable landscapes surrounding the hotel.
Explora Rapa Nui
Explora Rapa Nui is a luxury adventure lodge in Easter Island, Chile. It provides the perfect base for exploring the ancient mysteries of lost civilizations that have left their remarkable statues all over this remote island in the middle of the Pacific. The hotel provides all comforts, excellent food, and lodging as well as a range of options to experience the mysteries of Easter Island.
Ask us about explora journeys – an adventure package that combines two or more of their lodges in one package deal.
Hotel & Spa Nothofagus (Huilo Huilo)
This new hotel is located within the Natural Reserve Huilo Huilo about 56 km / 35 miles from Panguipulli, just next to the Lodge Montaña Magica. It belongs to the same owners and its name bears the same conceptual character. The shape of this unique hotel resembles that of a Baobab tree which has native trees grow within its center and also features a waterfall. The rooms are spacious, comfortable, yet rustic. Some have jacuzzis and balconies, and in 2009 the hotel will complete construction of its Spa. A great hotel for those who seek something well and truly different.
Tierra Chiloe
Tierra Chiloe is the first and so far only eco-luxury hotels on the mythical island of Chiloe. Although modern in design, this lodge has been inspired by the style and traditions of the place and culture in which it is embedded. A little bit off the usual tourist circuit, this place offers plenty to be discovered. The hotel offers exquisitely comfortable lodging, fascinating excursions, spa and wellness facilities, and delicious dining.
Puyuhuapi Lodge and Spa
Puyuhuapi Lodge and Spa is situated in a space of wild beauty; a place of fjords, native forests, rivers, waterfalls, mountains, and glaciers. Deep within a remote recess of Patagonia, one of the least inhabited and most serenely beautiful places on earth. The lodge appears like a dream – sitting on the shore of a tranquil sea inlet of the Ventisquero Sound, accessible only by sea within the protected shore of Dorita Bay, in Southern Chile. Puyuhuapi was built from trees of the surrounding forests by local craftsmen almost three decades ago. Over the last 15 years, it has been developed into a unique lodge, welcoming people from all over the world. Guest can experience its magic and tranquility, combining exploration of the fjords, rainforest and surrounding Queulat National Park, plus a top-notch thalassotherapy center offering thermal pools, pampering massages, and seaweed treatments. Despite its remote location, the lodge offers all that you'd expect from a small luxury hotel: fine cuisine, comfortable accommodation, and friendly service.
Tierra Patagonia
Tierra Patagonia Hotel & Spa provides guests with a unique and authentic experience in Chilean Patagonia. The hotel's warm atmosphere and personalized service make guests feel at home in the midst of this awe-inspiring location. This brand new 40 room boutique property, situated on the edge of Lake Sarmiento, is perfectly located for adventures into the Torres del Paine National Park, as well as surrounding estancias.
Remota Inn, Patagonia
Remota Inn is located at the end of the world – yet strategically well positioned to let visitors experience six different types of environments and regions from within easy reach of the hotel. Close to Puerto Natales it is within striking distance of Punta Arenas, the local traffic hub, and Torres del Paine National Park – one of the main draws of the region. But you can also easily explore areas beyond the park borders, which have their own special ambiance. Remota offers comfortable luxury at the end of the world – gourmet meals, and a comfortable bed to come back to after a day's adventure in Patagonia's wilderness.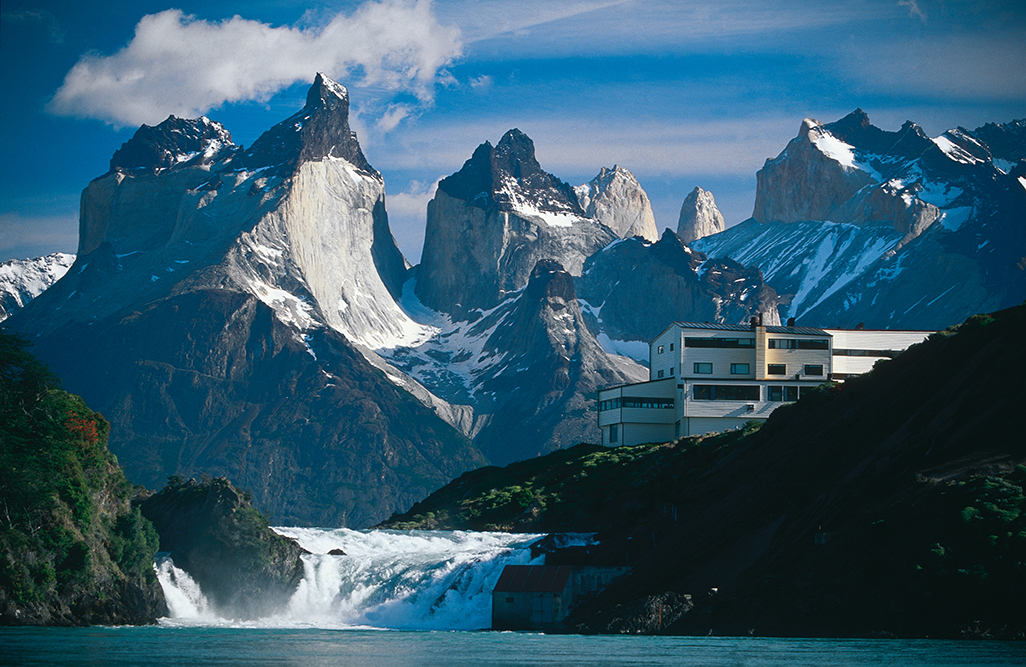 Explora Patagonia
Explora Patagonia Hotel Salto Chico is located right at the heart of the extraordinary Torres del Paine National Park in central Patagonia, with stunning views across Lago Pehoé, facing a breathtaking panoramic view of Macizo del Paine. Conceived as a base for explorations, it features every amenity for guests to really relax, and the equipment necessary to head out and explore Patagonia.
Ask us about explora journeys – an adventure package that combines two or more of their lodges in one package deal.