Hamanasi Adventure and Dive Resort
Hamanasi Adventure and Dive Resort counts as one of the best small hotels in Belize. Located just south of Dangriga, the Garifuna heartland of Belize, Hamanasi has easy access to some of the best diving and snorkeling areas as well as inland National Parks and Nature Reserves. This is an excellent location to combine a reef and rainforest adventure all in one.
Deluxe Treehouse Rooms
This is Hamanasi's most spacious accommodations. Follow orchid-lined paths under the shade of the littoral forest to arrive at your Deluxe Treehouse. Each enjoys a spacious living room decorated with handcrafted Belizean furniture, most made onsite by Hamanasi's carpenters, and local art all enveloped in a cool tropical Pantone. The sofa may be turned into a double bed. The en-suite bar area has a dining table, stocked mini bar, coffee maker and bottled water. Tiles adorn the commodious bathroom, which boasts double vanities, plenty of storage space and his and her robes. You will enjoy views of tropical vegetation through the expansive window in the huge shower with twin shower heads. In a separate room is a draped king bed with an organic Savvy Rest mattress.  Unwind on lounge chairs or in the jacuzzi on the wrap-around veranda serenaded by tropical birds.
Treehouse Rooms
As we are an eco-resort, instead of cutting trees when we needed to add rooms we built amidst the trees! Our most popular rooms, these spacious, individual Treehouses provide the utmost in privacy. Each is raised approximately 12-feet and is surrounded by a variety of trees, orchids, and birds.
You will slumber in a stately four-poster king bed made of Belizean hardwood or two mahogany queen beds.  Every treehouse has air conditioning, louvered windows, ceiling fans and a full-size sofa that can be made into a double bed.  The spacious bathroom has double vanities and a shower with a 5-foot window and skylight. Relax on your porch in comfortable mixed hardwood chairs or a hammock.  The primary attraction of the treehouse is privacy. Each is freestanding without a room above, below or directly beside it.  Because of the surrounding trees, you may see up close a plethora of birds.
Beachfront Suites
Our two beachfront suites are the perfect retreat to kindle your romance! The large bedroom has a romantically draped four-poster king bed made of Belizean Barbe Jolote wood and an organic Savvy Rest mattress. The room opens into a comfortable sitting area with a sofa and chairs.
Walls are painted in soothing, tropical tones and the ceiling is vaulted with exposed Barbe Jolote beams.  Kick back in mixed hardwood deck chairs or a cozy hammock on the porch with views through lush foliage to the Caribbean Sea.  For a honeymoon in Belize or just a romantic getaway, with so much space, comfort and romance, you'll never want to leave our Beachfront Suite!
Beachfront Rooms
With magnificent sea views and plenty of space, you'll love our Belizean Beachfront Rooms. These rooms have either a king bed or two queen beds handcrafted of Belizean hardwoods. Additionally, all rooms have a sofa that can be made into a full-size bed. You can enjoy the refreshing Caribbean cross breeze through louvered windows, or revert to using the ceiling fan or AC.
The colorfully tiled bathrooms have plenty of space to store your toiletries. Lounge in the hammock on your private porch where you'll have a view of our beach, dock and infinity pool. You'll enjoy the sunrise and sunset from our Beachfront Rooms!
Beachfront Plus
If you are traveling as a family or with a group of friends, you'll need space. Our Belize beachfront plus rooms are an ideal solution for those wishing to share a room. Enter to a room with a mahogany king bed and a table and chairs. In the adjacent room, there are two twin beds. Both rooms have their own entrance to the shared bathroom.
The beachfront plus rooms are conveniently located near the Great House, swimming pool and beach.  Kick back in the porch hammock and enjoy the sea breeze and sounds of nature!
All-inclusive Reef and Rainforest Package:
Accommodation according to the number of nights.
Continental breakfast, lunch & dinner according to the number of nights.
A number of adventures of your choice according to the length of the package you choose.
Roundtrip air transfers from Belize International airport to Dangriga.
Roundtrip ground transfers from Dangriga to Hamanasi.
Welcome drink upon arrival.
Service charge, hotel & sales tax included.
Tanks, weights, and belts included with diving.
Mix and match our most popular adventures to create your own customized package. 
Use arrows to scroll through available activities
Mayflower Jungle and Waterfall Hike (Mondays)
Just a short drive from Hamanasi is a thrilling hike through the rainforest leading to a waterfall. The Antelope Falls hike is a very rigorous, steep trek to a nearly 1000-foot waterfall with an incredible top view all the way to the Caribbean Sea. Further up the falls is a dipping pool perfect for cooling off.
This hike is physically challenging!
Tropical Birding (Tuesdays)
From Toucans to Parrots to Laughing Falcons, you will have the opportunity to view some of the 600 species of birds in Belize. Never gone birding before? No worries! Our guides will introduce birding to you and possibly make a birder out of you! Avid birder? Perfect! Belize has many species waiting to be added to your life list!
Scarlet Macaws at Red Bank (Seasonal, on Tuesdays)
The Scarlet Macaw is one of the most magnificent — and threatened — birds in the parrot family. Just one hour south of Hamanasi is the Mayan village of Red Bank where in February and March it is the winter home for nearly 100 Scarlet Macaws. During these months Hamanasi guests have the opportunity to observe and enjoy these wonderfully colored birds in the wild – definitely one for a birder's life list!
Cave and Jungle Adventure (Wednesdays)
 You won't want to miss this adventure! Traveling past citrus orchards on the gorgeous Hummingbird Highway you will reach St. Herman's Blue Hole National Park. This park is in one of Belize's oldest jungles dense with large, hardwood trees. The main feature of this adventure is St. Herman's Cave, one of three sacred caves at the park filled with stalactites, stalagmites and ancient Mayan pottery shards.
Magical Mayan History Tour (Thursdays & Sundays)
After a scenic drive along the Hummingbird and Western Highways, we first explore the Mayan ruin of Xunantunich (pronounced Shu-nan-tu-nitch), or Stone Maiden. Located near the Guatemalan border, a hand-cranked ferry will take you across the Belize River to this major ceremonial center situated high on a limestone ridge with a panoramic view of the Cayo District. The main pyramid, El Castillo, has detailed stucco friezes and steps that you can climb all the way to the top.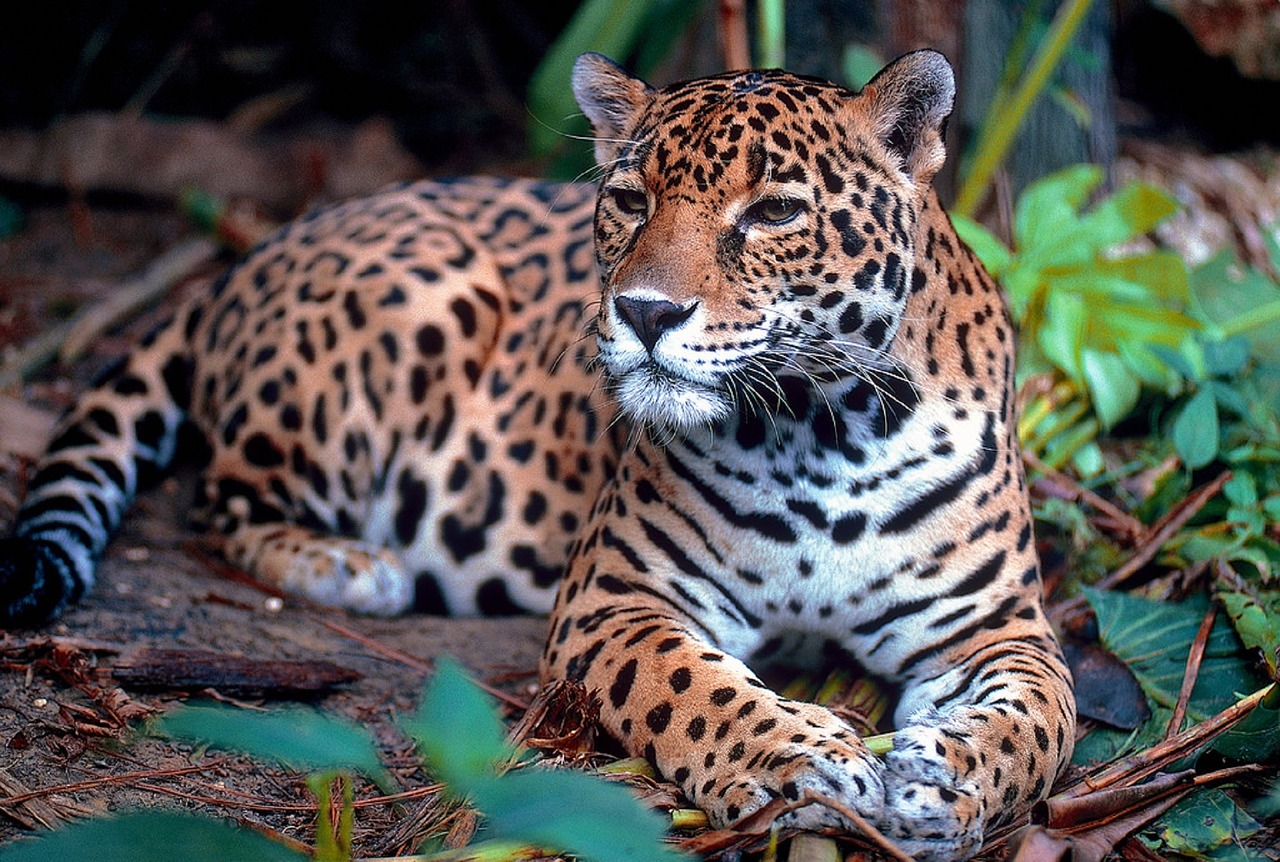 Cockscomb Basin Wildlife Sanctuary & Jaguar Preserve (Fridays)
Near Hamanasi is the world's only jaguar preserve, the Cockscomb Basin Wildlife Sanctuary. Ringed on three sides by the Maya Mountains and towering Victoria's Peak, the Basin's 120,000 acres is also home to jaguarundi, margays, ocelots, pumas, deer, howler monkeys and tapirs.
Jaguar Preserve Night Hike (Fridays)
Visit the natural habitat of some of Belize's nocturnal animals in the world's only jaguar preserve! Your chances are good at seeing some fresh tracks of the elusive jaguar, puma, jaguarundi or ocelot, and you may even be lucky enough to see one of these wild cats. Other animals you are likely to encounter on a night walk are foxes and coatimundis. There is something magical about walking in the rainforest at night!
Jungle River Canoeing (Tuesdays & Fridays)
From its origin deep within the Maya Mountains, the Sittee River snakes its way to the sea with its mouth just south of Hopkins. Our trip starts near the Creole village of Sittee River and slowly heads towards the ocean.
Barrier Reef Snorkelling (Daily)
Belize boasts the Western Hemisphere's longest continuous barrier reef, approximately 185 miles of coral formations with a large variety of marine life. The pristine Southern Barrier Reef offers several different snorkeling sites for beginners and experienced snorkelers. With visibility usually ranging between 60 ft/18/m to 100ft/30m snorkelers love Belize's shallow reefs, channels and gentle currents where they often have close encounters with eagle rays, tarpon, cleaner fish, stingrays, octopus, and even dolphins.
Barrier Reef Diving (Daily)
Hamanasi dive trips explore areas in and around the South Water Caye Marine Reserve, the largest marine reserve in Belize, spanning from just north of Tobacco Caye to a cut five miles south of South Water Caye called Grand Channel. The trip out to the Southern Barrier Reef is ten miles and it takes 30-40 minutes to get to the first dive site. This pristine southern section of the reef sees few divers and is typically a wall dive that is interspersed with sand channels and spur and groove sections. With dozens of dive sites, Hamanasi dive-masters will show you a wide variety of this area.
Rates in 2018/2019
Rates are per person, based on double occupancy. For single, triple or quadruple rates and for Peak Season Rates, please inquire.
Seasons:
Low Season:
Shoulder Season
High Season
July 27, 2019 – September 2, 2019
September 25, 2019 – November 22, 2019
November 30, 2019 – December 20, 2019
January 5, 2019 – February 8, 2019
April 27, 2019 – July 26, 2019
November 23, 2019 – November 29, 2019
February 9, 2019 – April 26, 2019
Peak Season
December 21, 2019 – January 3, 2020
Minimum Stay:
Low Season: 3 nights
Shoulder Season: 4 nights
High Season: 5 nights
Peak Weeks: 6 nights (December 17, 2016 – January 6, 2017) – Inquire for rates
Conditions subject to change without notice!
Prices include tax and service charge, are in US Dollars and are subject to change without notice.
Belize international airport receives direct flights from the US, Europe, and other Central American destinations. The airport is pretty small and it is easy to find your way around. You will disembark your plane directly onto the airport tarmac and will be directed to the terminal building and Immigration. After your passport is stamped, you collect your bags and move through the customs area. The whole process can take up to an hour but is usually much quicker than that. After completing your check-in, porters are standing in clear view and are ready to assist you with your bags if you wish, but it is a very short distance to where we meet you. Please be aware the porters are not employed by the Airport Authority, they can be pushy and they charge $1US for each bag – you are not obligated to use their services.
Hamanasi is located near Dangriga, a short 20min hopper flight south of Belize City. Once you arrive at Dangriga airstrip you will be met by a representative and transferred to the Lodge. The transfer takes about 40min.
In order to make your connecting flight from Belize City to Dangriga all in one day, we recommend that you should schedule your international flight to arrive before 4pm. The weight restriction on these domestic flights is 40 pounds per bag. Most of our guests' luggage weighs more than that. If the flight is fully booked the weight limit will be enforced, and your luggage will be sent on the next available flight, which could be the following day. Please be sure to take any valuables and medications in the cabin with you rather than in your checked luggage. During the flight you'll have great views of the countryside, so keep your camera handy!
Accommodation according to the number of nights.
Continental breakfast, lunch & dinner according to the number of nights booked
A number of adventures of your choice according to the length of the package you choose.*
Roundtrip air transfers from Belize International airport to Dangriga.
Roundtrip ground transfers from Dangriga to Hamanasi.
Welcome drink upon arrival.
Service charge, hotel & sales tax included.
Tanks, weights, and belts included with diving.
Number of adventures per nights of stay:
8d/7n: 5 adventures
7d/6n: 4 adventures
6d/5n: 3 adventures
5d/4n: 2 adventures
4d/3n:1 adventure
Complementary Services:
Evening Turndown Service
Flight Confirmation
Give and Take Bookshelf in our Library
Concierge
Bicycles for daytime use in the local area
Kayaks for daytime use in the local area
Stand-up Paddleboards for daytime use in the local area
International airfares,
Airport departure taxes or visa fees
Excess baggage charges,
Additional nights during the trip due to flight cancellations
Alcoholic beverages, bottled water, or snacks,
Insurance of any kind,
Extras such as:
Souvenirs, bar bill, rental equipment, dive instruction, and Atoll upgrades are not included.
Tours that are not included in the package can be purchased at an extra charge.
Atoll upgrades are available
Guests are not refunded for tours not taken or for inclement weather.
Belize has a sub-tropical climate. Temperatures range from 20 to 40 degrees Celsius (70 – 105 F) with high humidity during the day, dropping at night to 20 to 27 C (70 to 80 F).
From November to May is considered 'dry season' and conditions are usually clear, sunny, and warm. However, November and December are generally cooler and wetter. As Central America is 'sub-tropical' one has to expect rains at any time, however during the 'dry season,' these are less frequent and less heavy and usually don't last very long. For those traveling at the beginning of the dry season (Nov & Dec), make sure you bring a rain-jacket, hat, and some warmer clothing.
June through October is considered wet, or 'green' season. It is hotter, more humid and generally rains more. Especially in the afternoons and evenings, tremendous thunderstorms can build up.
Insects
Yes, there are insects, including some that can carry nasty diseases. It is important to protect yourself adequately by wearing light-weight, long-sleeved shirts and pants and by using an effective insect repellent (those containing 15%-20% Deet tend to work quite well). To ward off sand-flies, coconut oil or skin-so-soft has proven most useful.
We also have other visitors on occasion. You might come across a scorpion, ants, a spider or other creepy crawlies. Our rooms are very clean, but sometimes bugs find their way in. Stay calm! Find the nearest shoe or one of us can come to your rescue!
Electricity, cell phones & devices
Voltage is 110 like in the USA. Outlets are the same as in the USA.
All of our rooms have air conditioning. We have no TVs, phones or Wifi in the rooms. We want you to get away from it all and relax! If you really need to use the phone or check email we have those services available at the front desk. Wifi is available in the Great House. In the village, there are some restaurants and bars with TVs.
Emergencies & Insurance
Hamanasi has many employees trained in first aid. There is a doctor in Hopkins Village who we would contact first. If hospitalization is needed, we would arrange for you to go to Medical Associates in Belize City. As always, please be sure to bring all your needed medications and health insurance card.
Make sure you are fully covered for all travel emergencies by taking out travel insurance that it includes cover for adventure travel activities before you travel. We also recommend that you take out trip cancellation insurance. This may protect you should you have an unexpected event that prevents you from traveling or cuts short your trip, e.g., flight delay, illness, weather event, etc.
If you plan to scuba dive, Hamanasi recommends that you buy dive insurance. This may cover expenses in the event that you use a hyperbaric chamber or require medical evacuation.
Vaccines
As always, please check with your doctor. We recommend that you have up-to-date tetanus/diphtheria vaccination, which you should have anyway! The vast majority of our guests do not get any special vaccinations before coming to Belize nor do they take any malaria preventatives. We strongly encourage you to bring an adequate supply of any medications that you may need.
Drinking Water
While the tap water technically is safe to drink we do not recommend that you do so. We provide bottled water in all of our rooms, the restaurant and on our tours. Please stay hydrated! Our ice, salads and other uncooked food items are safe for consumption.
Tipping
Most of Hamanasi's rates include a service charge. Bar service and meals that are not included in a package do not include gratuity. Tipping is customary in Belize and 10-20% is standard. As always, tipping is at your discretion.
Clothing and Personal Care Items
Shorts
T-shirts
Long comfortable pants
Jeans
Long sleeve shirt
Socks
Fleece or sweater (especially in the winter)
Bathing suit
Sandals
Sturdy shoes like hiking boots
Water shoes (not necessary, but nice)
Snorkel or dive gear if you don't intend to rent
A flexible, positive attitude that's ready to learn and experience new things!
Hat
Sunglasses
Sunscreen — high SPF
Windbreaker or rain slicker
Umbrella
Insect repellent with high DEET concentration
Hydrocortisone cream
Baby oil for additional protection against sand flies
Toiletries — difficult to get in Hopkins
Benedryl Tablets
Other Medicine
Other Travel Items
Passport valid for 6 months beyond your anticipated date of return
Visa (if necessary)
Dive Card – you need this to dive unless you do a course!
Insurance cards
Credit cards
Cash
Camera
Tickets
Book
Flashlight
Extra batteries
Binoculars
Maps, guidebooks & field guides
Hamanasi believes in responsible, natural and cultural based eco-tourism. We understand the importance of preserving our environment and indigenous communities. Hamanasi is committed to protecting our ecosystems and their biodiversity by taking continual steps to be more environmentally friendly and aware. We actively encourage all employees and visitors to participate in these endeavors. Together we can make a difference!
Our overall policy is to reduce, reuse and recycle keeping in mind the triple bottom line: people, planet, profit. We have developed an Environmental Management Policy that we strive to carry out daily. On our journey we became Green Globe certified. We are proud to boast that we were recognized by the Belize Tourism Board for being the first beach resort in Belize to be Green Globe Certified. Since we have become a Green Globe Gold member and achieved bronze certification by Sustainable Tourism International's STEP Program. And yes! We welcome any ideas and feedback that you have. This is a process that we all must do together!
Sustainability tips for your stay at Hamanasi:
Refill your water bottle for excursions to cut down on waste.
Reuse your towels to help reduce water and chemical use.
Have respect for local cultures and customs. Don't judge. Listen and learn.
Dispose of all trash responsibly.
Ensure people's enjoyment of nature in solitude by traveling quietly.
When diving and snorkeling never touch plant and animal life. Minimize fin movement, which stirs up sand that can choke the reef.
Never chase an animal – while hiking, diving or snorkeling.
Stay on trails.
Do not take souvenirs from nature or archeological sites.
Turn off the lights, water, and air conditioners when you leave your room.
Minimize water use. Turn off taps when shaving or brushing teeth.
Join environmental groups and support environmental causes.
Contribute to the local community by donating time, talent or treasure.
Learn more and teach others about ways to reduce negative impacts on the environment!
Together we can preserve our world for future generations! 
Thank you for helping us to protect our environment. Again, we welcome your ideas feedback and suggestions.
Packing for a purpose
We are proud members of Pack for a Purpose, an initiative that allows travelers like you to make a lasting impact in the community at your travel destination. If you save just a few kilos of space in your suitcase and take supplies for area schools or medical clinics in need, you'll make a priceless impact in the lives of our local children and families.
Items that are always helpful are Backpacks and school supplies to be distributed to the school children of Hopkins and the nearby villages, medical supplies for the Hopkins clinic, and Pet supplies to be donated to the Hopkins Belize Humane Society.
Project 1:
Holy Family Hopkins School is located in Hopkins Village and serves 400 children from ages 3 through 12 years old.
Thanks to the generosity of our guests who "Pack for a Purpose," we are able to provide any supplies beyond what the school requires to other community projects throughout the year, such as the Kite Festival and Hopkins Day Fair.
We also collect children's books that we donate to Miss Bertie's Hopkins Community Library that is also situated in Hopkins Village.
Needs:
General School Supplies:
Book Bags, Chalk, Colored Construction Paper, Colored Pencils, Craft Scissors, Crayons, Erasers, Glue Sticks, Handheld Pencil Sharpeners, Markers, Pencils, Pencil Cases/Bags, Pens, Rulers, and Watercolor Brushes and Paints
Wall Charts:
(English) Human Body, Language, Math, Science, and World Maps
Text/Reading Books:
Age Appropriate Story Books
Educational Games/Toys:
Chess Sets, Connect Four, Puzzles, and Scrabble
Sports/Outdoor Activity:
Frisbees, Inflation Pumps, Jump Ropes, Netball/Basketballs, and Soccer Balls
First Aid/Health:
Antibiotic Ointment and Band-Aids
Project 2:
The Hopkins Belize Humane Society is an organization committed to the care and welfare of animals and people in Hopkins Village, Belize. Several times a year, free spay/neuter and treatment clinics are coordinated through U.S. and Belize volunteers. All donated supplies benefit the HBHS.
Needs
General Medical:
Ace Bandages, Blood Slides, Bandage Scissors, Capillary Tubes, Cover Slips, Disinfectant- F10 Supplies, First Aid Kits, Gauze, Heating pads, Hot Water Bottles, Ice/Cold Pack, Lactated Ringers, Micro-Slides Needles, Needles 18g – 24g, Paper Hand Towels, Pen-torches/Flashlights, Ringers, Scissors, Splints, Stethoscope, Thermometer (Digital), Tongue Depressors, Tubing- Various sizes for Crop Feeding, and Tweezers
Surgical:
Crepe Bandages, Dressings, Forceps, Gauze, Lubricant, Needle Holders, Plaster of Paris, Surgical Gloves, Surgical Instrument Cleaner, Surgical Instrument Marking Tape, Spay Packs, and Swabs
Syringes:
5ml Syringes, 10ml Syringes, 20ml Syringes, 50ml Syringes, 1ml TB Syringes and 3ml Syringes
Testing Kits:
Heartworm Testing Kits and 4X Testing Kits
Medications:
Alcohol Gel, Alcohol Swabs, Alcohol (70%), Antifungal Cream, Chloromex (Eye Ointment), Iron Tablets, Vitamins, and Wound Spray
Animal Food:
Avi Plus Hand Rearing Formula and Hill A/D Cat Food
Linens:
Bathing Towels, Swimming Towels, Hand Towels, and Pillowcases
Office Supplies:
Calculators, Markers, Paper, Pencils, Pens, Plastic Sleeves, Rulers, Scissors, and Staplers
Animal Supplies:
Blankets, Cat Carriers, Cat Crates, Cat Food, Cat Snacks, Chew Toys, Clippers, Collars, Dog Carriers (All Sizes), Dog Crates (All Sizes), Dog Food, Dog Gates, Dog Snacks, Flea Shampoo, Food and Water Bowls, Frontline, Heartgard Dewormer, Leashes, Pet Bedding, Pet Shampoo and Conditioners, Rugs, Small Plastic Swimming Pools, and Water Bottles