Itinerary
This 9 Day adventure begins at Birds Eye View Lodge in Crooked Tree.  We spend three days at Crooked Tree Wildlife Sanctuary, with an opportunity to visit the Mayan Ruins of Lamanai and Altun Ha.  We then transfer by motor charter to Half Moon Caye at Lighthouse Reef for five days of sea kayaking and snorkeling on the spectacular Lighthouse Reef atoll.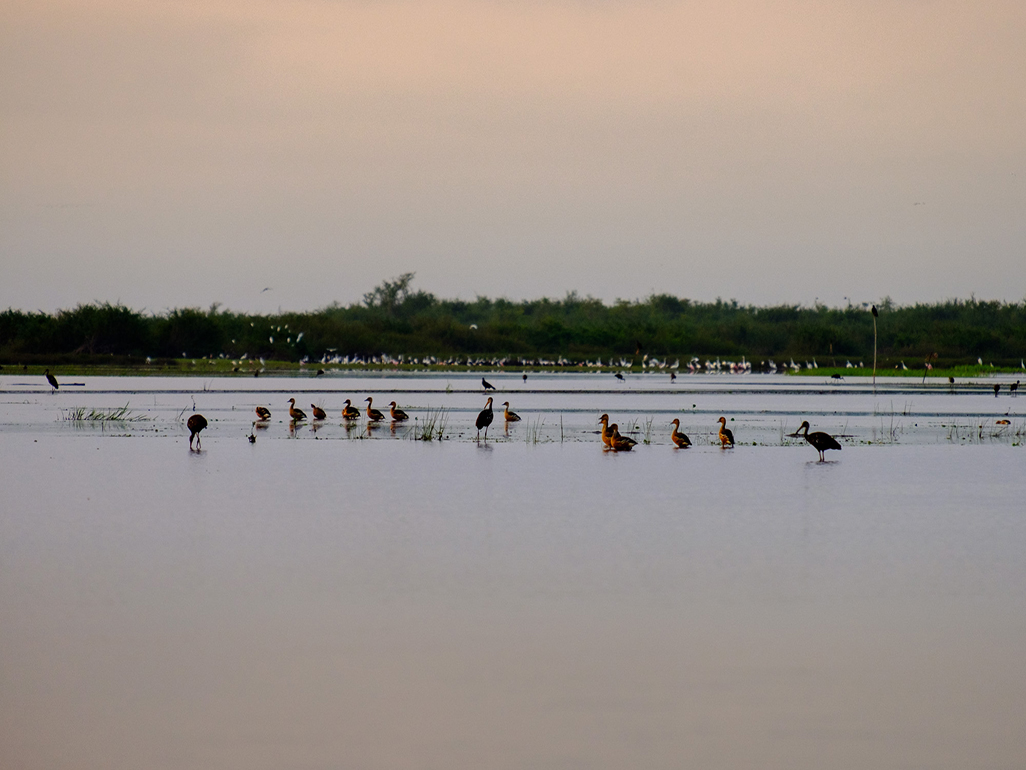 You'll arrive at Belize International Airport where one of our representatives will meet you and welcome you to the country. You'll be taken to Bird's Eye View Lodge in the Crooked Tree Wildlife Sanctuary. After checking into your accommodations you'll have a chance to meet your fellow travelers, enjoy a fine meal and if time permits, explore Crooked Tree Village. Crooked Tree Village is one of Belize's oldest Creole Settlements. Airport transfers, dinner, and lodging are included.
Accommodation: Bird's Eye View Lodge
Meals: Dinner
You will have a full day of exploration as you travel overland and by boat to the Mayan ruins of Lamanai. With the very best guides, you explore the many temples, plazas, palaces, and museums within the park's boundaries. In the afternoon, you'll depart Lamanai by riverboat and your guides will help you discover amazing opportunities for birding and viewing wildlife. Iguanas, parrots, toucan, aracaris, and Morelet's crocodiles are frequently seen while traveling down the New River. You will return turn to your lodge along the banks of the Crooked Tree Lagoons.
Accommodation: Bird's Eye View Lodge
Meals: Breakfast, Lunch, Dinner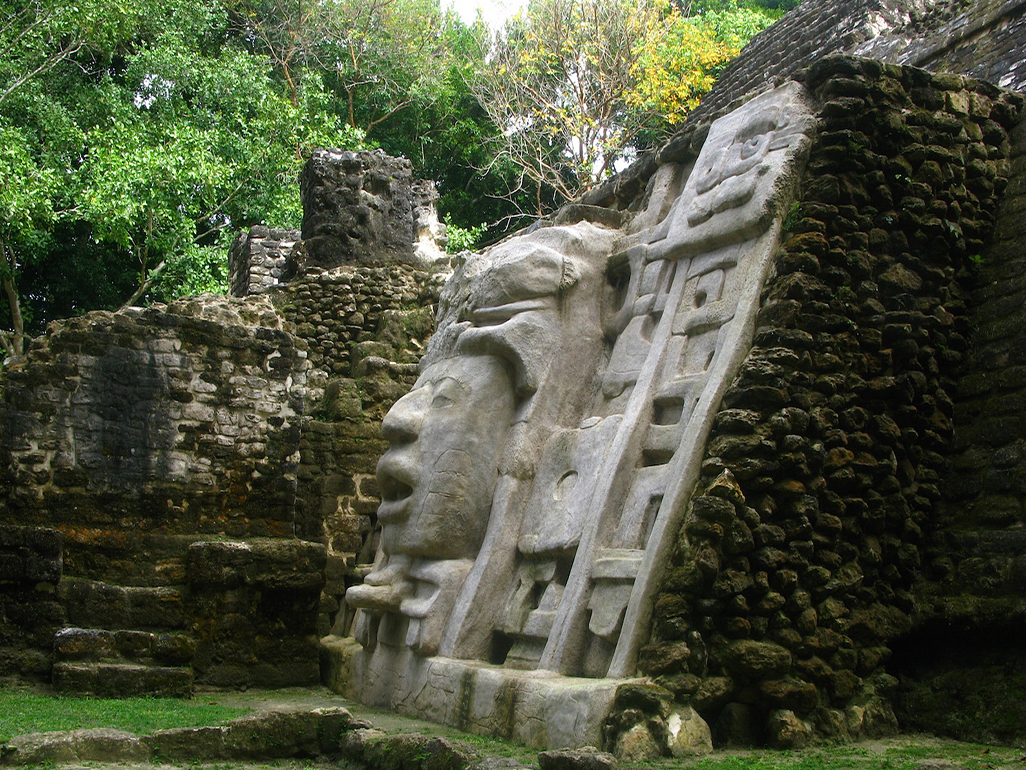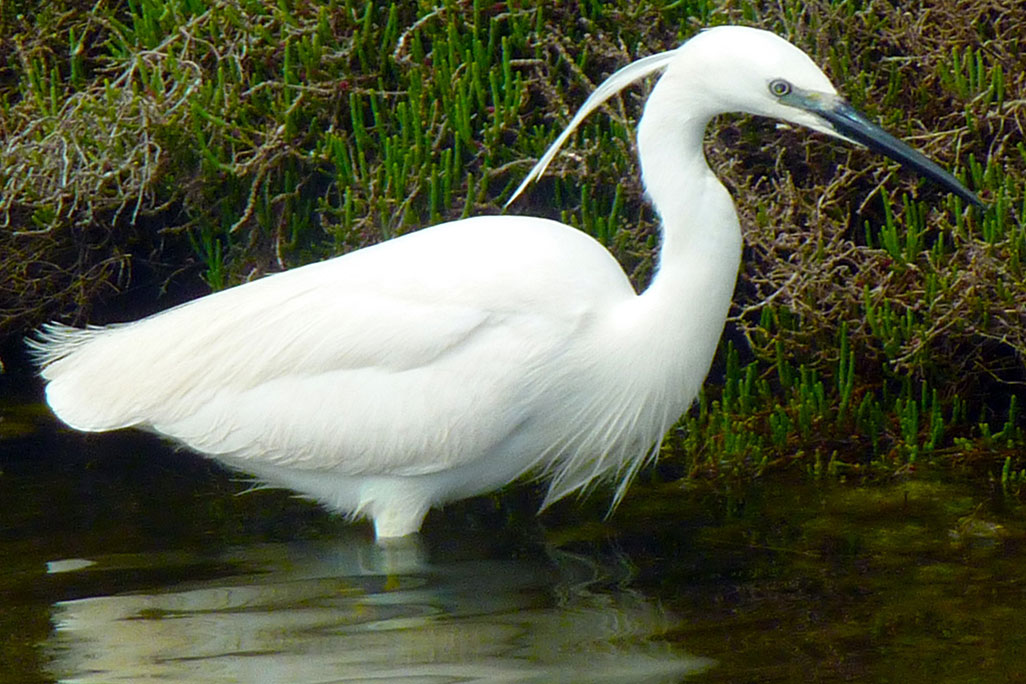 Coffee is served at sunrise. With your binoculars in hand, you'll enjoy the sounds and sights of the awakening wilderness. You'll also have the opportunity to see hundreds of birds feeding along the shores of the Crooked Tree Lagoons. This protected area was created in 1984 primarily to preserve resident and migratory birds. It consists of a network of inland lagoons, wetlands, and waterways, which shelter one of the world's largest flying birds, the Jabiru Stork. On this day, you'll enjoy boat tours through the protected lagoons and a tour of the Mayan ruins of Altun Ha. Altun Ha is considered one of the major Mayan ceremonial centers of Belize and functioned as an important trading center between the people of the interior and the coast during the Classic Period (250-900 AD). Within the site, there are more than 275 structures and 250 to 300 unexcavated mounds.
Accommodation: Bird's Eye View Lodge
Meals: Breakfast, Lunch, Dinner
This morning you'll travel to Belize City, and board a chartered water taxi to Lighthouse Reef Atoll. Our route takes you along numerous white sand, partially submerged mangrove Cayes until you cross Belize's Barrier Reef. From there, you'll enter the narrow passages within the Turneffe Islands before crossing the blue waters towards Lighthouse Atoll. Upon reaching our Half Moon Caye Basecamp, your guide team will orient you to your new setting and accommodations. You will receive thorough instruction on the fundamentals of sea kayaking, snorkeling, and safety on the Caribbean Sea. In the afternoon, weather permitting; you'll have an opportunity to sea kayak and snorkel within this marine reserve.
Accommodation: Lighthouse Reef Basecamp 
Meals: Breakfast, Lunch, Dinner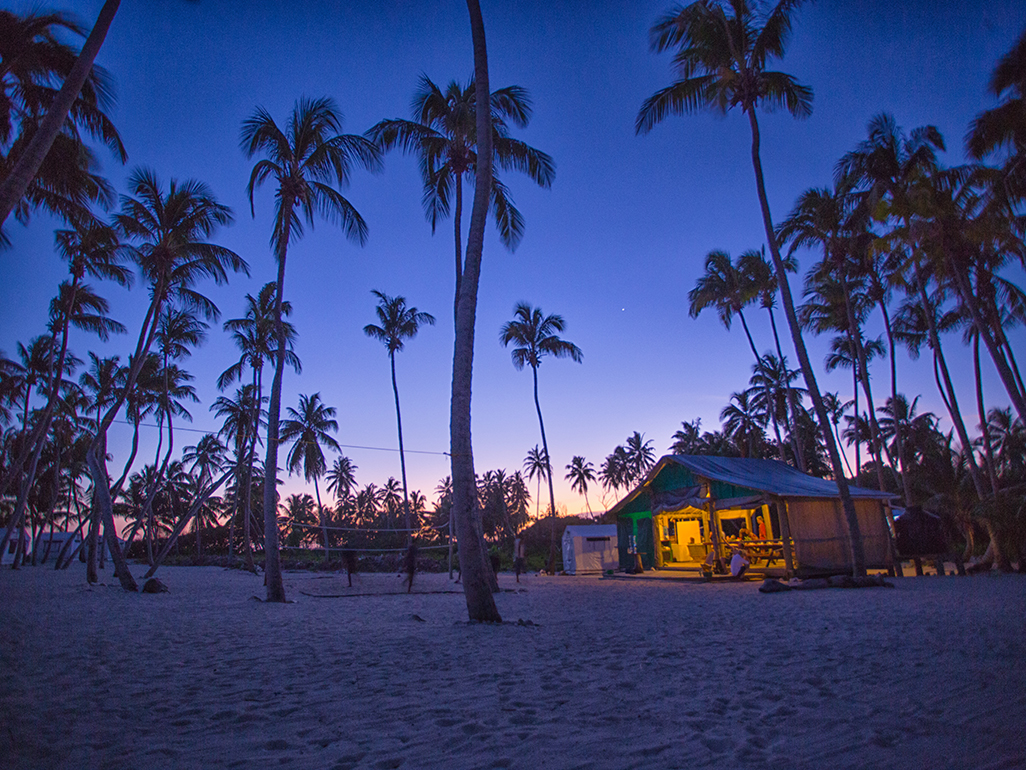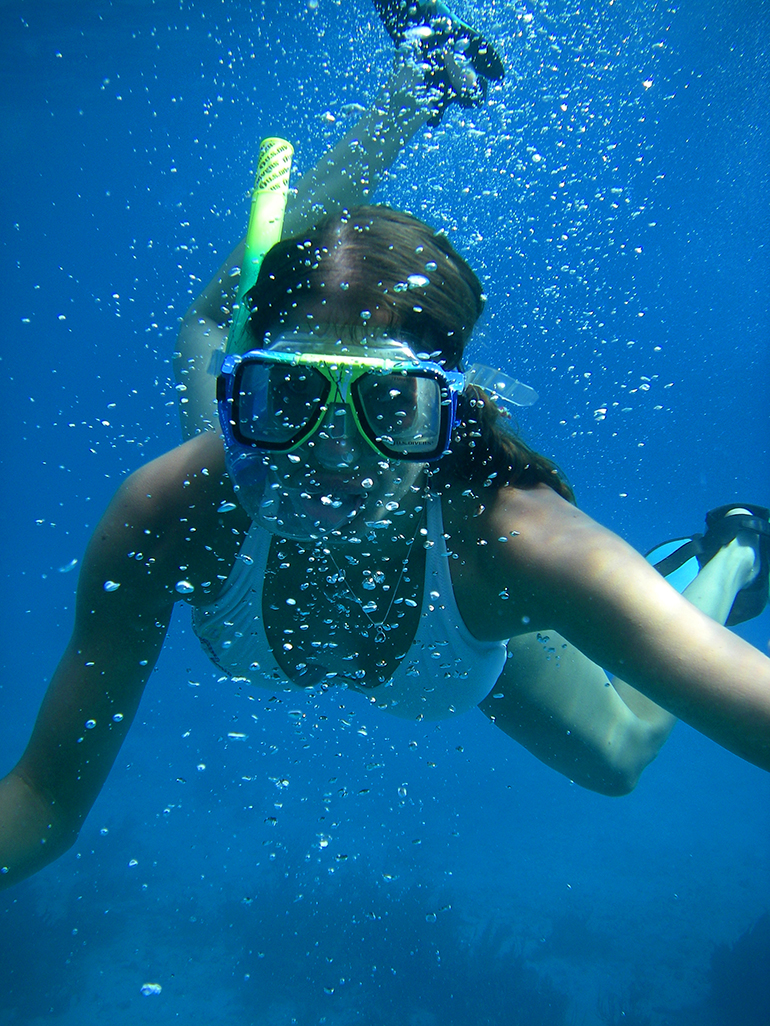 Early risers may want to go for a swim, do some yoga – or just grab a cup of coffee and watch the tropical sunrise. After a healthy Belizean breakfast, everyone gathers to plan the day's activities. The waters of Lighthouse Reef Atoll are exceptionally clear with a fabulously rich reef system, which offers some of the best kayaking, snorkeling, and diving in the Caribbean.
Throughout your stay, you'll have the opportunity to try a variety of activities as you explore this remote and magical part of Belize. Snorkeling at the 'Aquarium' is a favorite guest activity. The Aquarium has a profusion of tropical fish and towering coral formations and is an unforgettable underwater experience.
You'll also be taken on a snorkeling excursion to the renowned Blue Hole, a site made famous by the legendary explorer Jacques Cousteau. The Blue Hole is an underwater cave and sinkhole in the middle of the Lighthouse lagoon. In the mornings and evenings, a favorite guest activity is to walk to the red-footed booby colony to watch nesting boobies come in from the sea to tend their nests and feed their chicks.
Accommodation: Lighthouse Reef Basecamp
Meals: Breakfast, Lunch, Dinner
For your last day on Lighthouse Reef, choose from a variety of activities. Don a mask, snorkel, and fins and swim to a favorite patch reef. Circumnavigate Half Moon Caye by kayak or explore by Stand Up Paddleboard. Walk the trails or beach-comb along the island beaches. Our water taxi typically arrives later in the afternoon to take everyone back to the mainland. The Belize Biltmore Hotel is your final destination for today, a comfortable hotel located on the outskirts of Belize City.
Accommodation: Belize Biltmore Hotel
Meals: Breakfast, Lunch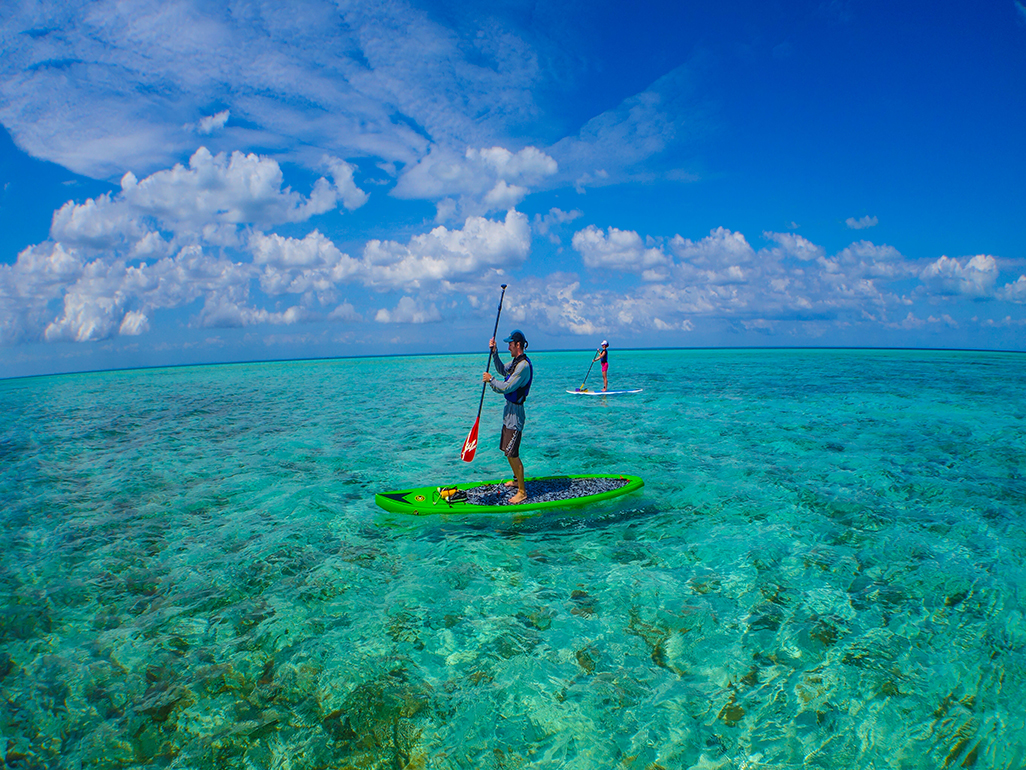 This last day is yours to enjoy at your leisure before you fly home or continue on your travels. Relax by the pool or investigate the optional tours offered by the hotel activity desk.
Accommodation: n/a
Meals: n/a
Rates in 2019/2020
Rates are per person, based on double occupancy. For single or triple rates, please inquire.
Belize international airport receives direct flights from the US, Europe, and other Central American destinations. The airport is pretty small and it is easy to find your way around. You will disembark your plane directly onto the airport tarmac and will be directed to the terminal building and Immigration.  After your passport is stamped, you collect your bags and move through the customs area.  The whole process can take up to an hour but is usually much quicker than that.  After completing your check-in, porters are standing in clear view and are ready to assist you with your bags if you wish, but it is a very short distance to where we meet you.  Please be aware the porters are not employed by the Airport Authority, they can be pushy and they charge $1US for each bag – you are not obligated to use their services.
A representative will meet you at the airport. As trip participants will be arriving on different flights throughout Day 1, we have arranged transport to the Biltmore Plaza Hotel as a pleasant and comfortable place to wait for those who have arrived on earlier flights than other group participants.  Typically, we will have gathered all trip participants by 4-5pm and be heading on our way to the Bird's Eye View Lodge.
1:00-1:30 pm – The first vehicle will depart the International Airport between 1 – 1:30 pm to the Belize Biltmore Plaza Hotel where you will be able to relax by the pool, have a drink at the outdoor bar, eat a meal, and wait for the rest of the guests to arrive.  If you arrive earlier than this scheduled pick-up and do not want to wait at the airport for the driver, please feel free to take a cab to the Biltmore Hotel.
Your trip finishes at the Belize Biltmore Plaza, 2 1/2 miles north of Belize City where we stay on the last night of the trip.  Dinner on this evening and any subsequent meals are not included in your itinerary.  We usually arrive in from the Cayes late in the afternoon and you'll likely be tired from a full morning of paddling, swimming, and snorkeling. The Biltmore is a comfortable and convenient location to end the trip as you are only 15 minutes from the International Airport the following morning. Depending on when your flight departs you can arrange with the hotel front desk for a taxi (it's always best to confirm the fare in advance) to take you to the international airport.
Accommodation as described in the itinerary
Meals as described in the itinerary
gov taxes & fees
activities
guiding services
equipment as described in the itinerary
extensive pre-trip information
international flights
domestic flights (Belize City – Dangriga – Belize City)
airport fees and taxes
costs and fees incurred due to delays or missed flights
additional arrangements
snorkel gear
personal gear & purchases
tips
expenses of a personal nature
NOTE: Dinner on day 8, and breakfast and transfer to the airport on day 9 are not included.
Weather
Belize has a sub-tropical climate. Temperatures range from 20 to 40 degrees Celsius (70 – 105 F) with high humidity during the day, dropping at night to 20 to 27 C (70 to 80 F).
From November to May is considered 'dry season' and conditions are usually clear, sunny, and warm.  However, November and December are generally cooler and wetter.  As Central America is 'sub-tropical' one has to expect rains at any time, however during the 'dry season,' these are less frequent and less heavy and usually don't last very long. For those traveling at the beginning of the dry season (Nov & Dec), make sure you bring a rain-jacket, hat, and some warmer clothing.
June through October is considered wet, or 'green' season. It is hotter, more humid and generally rains more. Especially in the afternoons and evenings, tremendous thunderstorms can build up.
Insects
Yes, there are insects, including some that can carry nasty diseases. It is important to protect yourself adequately by wearing light-weight, long-sleeved shirts and pants and by using an effective insect repellent (those containing 15%-20% Deet tend to work quite well). To ward off sand-flies, coconut oil or skin-so-soft has proven most useful.
Electricity, cell phones & devices
The Basecamps (Lighthouse Reef, Glover's Reef & Billy Hawk Caye) has solar and small fuel generators, which provide 110VAC power in the common areas for several hours each evening.  Charging locations are in place for low drain power applications, typically for charging batteries.
However, it is highly recommended to leave unnecessary electronic equipment at home. The humidity and sand do not do the sensitive devices much good and you won't believe the amazing extra benefit you get just from unplugging for a few days.  Besides, electronic devices count as luxuries that few people can afford in these parts of the world. Thus, they represent an unnecessary temptation. Neither the tour operator nor we take any responsibility for lost, stolen or damaged items. Please make sure all such items are adequately protected and safely stored.
Cellular with Data Service is available in many parts of Belize.  Service is less reliable as you head offshore and in many of the more remote inland areas you will find cell service becomes less available. Accessing these services while roaming becomes very expensive.
Snorkeling in the Tropics
For many, the highlight of their trip is the time spent exploring the wonders of the underwater world.
This does not require great skill or expensive equipment to accomplish.  IE guides enjoy teaching the simple skills necessary to enjoy snorkeling.
In many of the areas we explore, the water is shallow enough to stand.  Initially, we enter the water from a beach but as our skill level increases, we will learn to enter and exit from our kayaks.  This will enable us to experience longer and deeper dives as well as drift dives – floating along a patch of coral with our boats drifting behind us.
To ensure the reefs are protected for future generations we avoid damaging the coral by not touching, standing on, or dropping anchor on coral.  As a living organism, many corals rely on nematocysts to sting their prey.  These same nematocysts can sting humans ranging from mild to strong intensity.  Care is taken to show all participants the coral species which should be avoided.
If you get cold easily a lightweight wetsuit or 'shortie' is recommended to keep from getting cold when spending extended time in the water.  Polypropylene or Capilene long underwear work as well.  In addition, this clothing also protects against sunburn.  We highly recommend wetsuits for children.
Purchasing Snorkel Equipment
Knowing how to snorkel and what to watch for are all well and good, but inadequate equipment can spoil the best of conditions.
Therefore it is highly recommended you purchase equipment that fits comfortably.  Borrowing a friend's gear is okay for fins and snorkel but a mask must conform to the individual's face to ensure a watertight seal.  Nothing is more frustrating for snorkelers than water leaking into their masks.  When shopping for a mask check for the following:
A smooth seal around the mask.  Both rubber and silicone work well.  Check that the material is not cracked, brittle, or stiff – all signs of an old mask.
Press mask to face and inhale through your nose.  DO NOT PUT THE STRAP AROUND YOUR HEAD but leave it off in front of the mask.  If the mask seals it will stay on your face even when you tilt your head down.  Check that no hair gets between the mask and your face to break the seal.
Make sure the front of the mask does not press against the bridge of your nose.  This will get worse the deeper you dive.  Vaseline around the edge of the mask helps for a better seal for men with beards or mustaches.
Make sure the snorkel fits comfortably in your mouth.  With fins, a snug fit is best.  Complete foot fins rather than those with a strap around the heel are preferred.  Leave enough room for socks if you wish.
Above all else, try the mask in water (pool, bathtub, etc.) before you arrive in Belize.  A good dive shop will gladly exchange an ill-fitting mask for one with a better fit.
Note:   Equipment is available for rent in Belize but must be organized in advance. Please ask.
Using a new mask for the first time:   New scuba masks have a residue left over from the manufacturing process that coats the lens.  Unless this coating is removed from the inside of the lens, your mask will constantly fog up.  One simple solution is to use toothpaste.  Thoroughly rub the toothpaste around the lens with your finger or a soft cloth – if possible leave it overnight.  Then rinse well, removing all the toothpaste.  Rinse again and you should be good to go.
Before each snorkel outing:  To help avoid your mask fogging up you can spit into your mask, rub the saliva around to coat the lens, and then rinse quickly.  You can also coat the lens with a commercial defogging agent or bring a supply of baby shampoo, which works the same – this should be done before every outing.
Insurance
All trip participants are required to get Travel Medical / Evacuation Insurance.  We also strongly suggest that you purchase Trip Cancellation Insurance.  Some insurance packages include both bundled together.
| | |
| --- | --- |
| Start Date | End Date |
| 2019-12-14 | 2019-12-22 |
| 2019-12-18 | 2019-12-26 |
| 2019-12-22 | 2019-12-30 |
| 2019-12-26 | 2020-01-03 |
| 2019-12-30 | 2020-01-07 |
| 2020-01-11 | 2020-01-19 |
| 2020-01-15 | 2020-01-23 |
| 2020-01-19 | 2020-01-27 |
| 2020-01-29 | 2020-02-06 |
| 2020-02-02 | 2020-02-10 |
| 2020-02-12 | 2020-02-20 |
| 2020-02-16 | 2020-02-24 |
| 2020-02-26 | 2020-03-05 |
| 2020-03-01 | 2020-03-09 |
| 2020-03-11 | 2020-03-19 |
| 2020-03-15 | 2020-03-23 |
| 2020-03-25 | 2020-04-02 |
| 2020-03-29 | 2020-04-06 |
| 2020-04-08 | 2020-04-16 |
| 2020-04-12 | 2020-04-20 |
Passport
Photocopy of passport
Air tickets
Favorite snacks for between meals
Personal spending and emergency funds
1 extra set of clothes for flight home
1 pair light running shoes for around camp
1 pair watersport sandals or water shoes (Teva's or Keens are a good choice)
1 or 2 pair lightweight quick-dry long pants
Underwear
2-3 pairs of socks
2 pair quick-dry nylon shorts and/or loose skirt or sarong
1 bathing suit
3 t-shirts
2 long sleeved shirts preferably with a collar (for protection from the sun & bugs).  Silk shirts work well and dry quickly
1 fleece jacket or wool sweater (this will keep you warm even when wet)
1 good quality rain jacket
1 wide-brimmed sunhat (to keep the sun off your face and neck)
Sunglasses with band (Chums, Croakies, etc.)
1 bandana (handy for sun protection)
Spare set of eyeglasses (even if you wear contact lenses) and contact lens solution
1 headlamp and spare batteries
Mask, fins, snorkel
Shortie wetsuit, especially for kids (not essential but water temperatures in Dec. and Jan. can be cooler)
Capilene or polypropylene, or silk long underwear (great for snorkeling)
1 liter water bottle
1 TOWEL (either a small camp towel or thin beach towel)
Personal toiletries
Personal medication and prescriptions
Small personal First Aid Kit: i.e. Band-Aids, aspirin/Tylenol, scissors, tweezers, safety pins
Sunscreen –  biodegradable reef-friendly sunblock
Biodegradable soap
Vaseline, Aloe Vera lotion, or skin care cream
Caladryl/After Bite/Benadryl Cream or lotion to ease itching from bug bites
Insect repellent (20 – 100% Deet)
2 to 3 garbage bags – serves as extra waterproofing protection and keeps wet gear separate
Earplugs if you are a light sleeper or sensitive to wave noise and animal/bird sounds
Optional Packing List
Camera equipment – waterproof or waterproof throw-away camera
Binoculars
Bug jacket
Skin-So-Soft Avon used as a repellent
Handy Wipe moist tissues for hands and face and/or waterless bacterial cleanser
Toilet paper for emergency travels
Lighter
A good reading book, log book, and pen
Wine or favorite liquor
Small day-pack (can be handy on any of our trips)
Mesh bag for carrying snorkel gear
Fishing rod and tackle
Art supplies, sketching tools, or watercolors
1 pair of light cotton gloves/bike gloves (for protection from the sun/blisters when paddling)
Aquasocks
Foot powder
Waterproof watch
Packing for a purpose
Our "Make Space in your Case" initiative gives you an opportunity to donate school supplies to students in Belize.  Share a pound or two of your suitcase/luggage space for materials (pens, pencils, erasers, etc.)  and we'll take care of the rest to make sure the supplies get to the kids and teachers in Belize who need it the most.
We gather the school supplies, packs them off and distributes to the schools and students.  Here are some ideas of materials that you can donate to make a real difference in people's lives.
Kids story books in English
Kids story books in Spanish
Arts and crafts materials
Colored construction paper
Colored pencils
Maps Notebooks
Solar calculators
Used textbooks for teachers at any level
Watercolor paint brushes
Water
Fresh water out on the Cayes is at a premium.  Most water available on the islands is from rainwater catchment systems or has been imported from the mainland, so water conservation is of the utmost importance to the inhabitants of the islands.
Each lodge will have a closed water system of their own which is controlled with hydro, solar and generator-powered water pumps.  Water is pumped into raised black tanks to provide pressure to the system.  The water in these tanks is warmed by the sun.  At some lodges, this will be the only source of heat. Some facilities will have a propane or electric hot-water-on-demand system.  Often generators will be stopped through the night as a conservation measure.  This can affect water pressure and availability of light in the night and early morning.
Garbage
Unfortunately, garbage (especially plastics) is found throughout the world's coastal regions, Belize is no exception.
Weather, wind, and currents can all cause an excessive build-up of garbage to occur along the beaches and in the mangroves.  The sad part is that much of this garbage is from offshore and not from mainland Belize.  Besides making sure that we leave no garbage while on tour, we try wherever possible to pick up some of this extra refuse.  IE organizes a number of work crews each season to clean up the Cayes where we camp and it is an integral part of our educational trip programs.