Self-Drive: Between the Mountains and the Sea 5d
Itinerary
This short 5-day self-drive itinerary explores the Colchagua Valley, ​one of the most famous wine regions near Santiago, combined with a visit to the coastal resort town of Pichilemu, known for its water sports activities.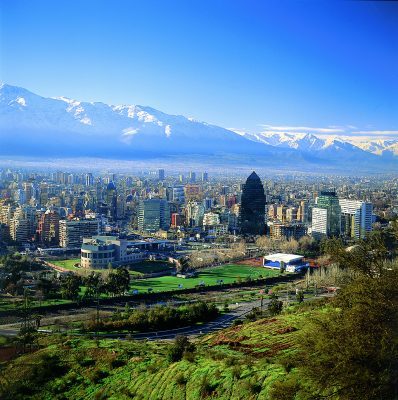 DAY 1: SANTIAGO – COLCHAGUA VALLEY (162 KM / 101 MI)
Pick up your rental car at Santiago airport, or get it delivered to your hotel and start your journey, heading south to discover the Colchagua Valley. Follow highway 5 to San Fernando, about 140 km south of Santiago and then follow the signs to Colchagua. The road leads through rolling hills covered with vineyards and dotted with enchanting colonial-era estates. Overnight in or close to Santa Cruz.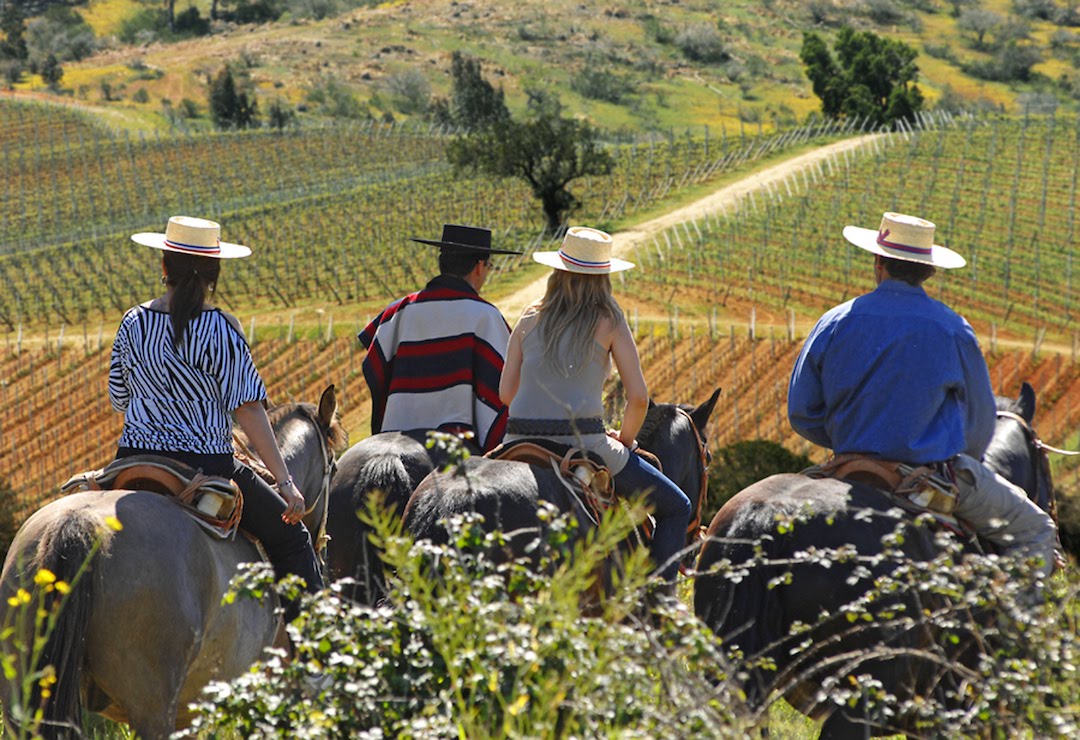 DAY 2: FULL DAY IN COLCHAGUA VALLEY
There are lots of great wineries in this region. A great way to discover them is to follow the famous Colchagua Valley Wine Route, with more than ten wineries and several hectares of vineyards ready to explore. Alternatively, you can go hiking, cycling or horseback riding through the vineyards.
There are also a couple of interesting museums in the region.  The Colchagua Museum in Santa Cruz offers the most comprehensive glimpse into the region's past with interesting exhibits on palaeontology, archaeology and prehistoric cultures. Andean textiles, pre-Hispanic metallurgy, and Darwin's explorations of Chile are just some of the special themes it covers. Overnight in or close to Santa Cruz. (B)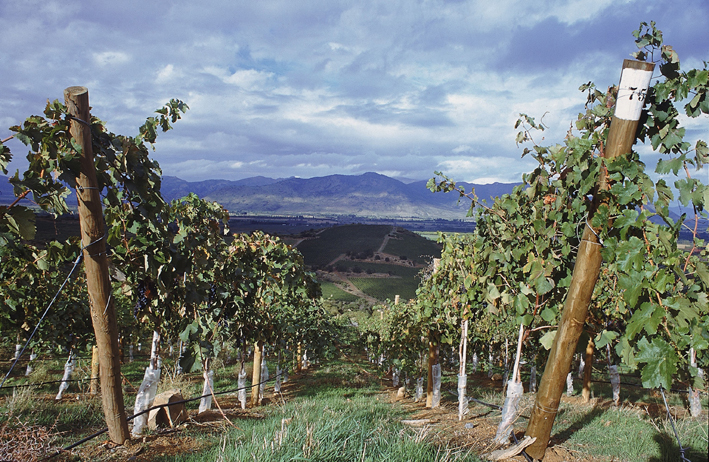 DAY 3: COLCHAGUA VALLEY – MATANZAS (121 KM / 75 MI)
It is time to continue your journey and head for the coast to the historic town of Matanzas. During the colonial era, this little place was a famous harbour from where the Spanish Army set out to occupy and conquer Chile's central zone.
Along the way, take your time to do a little sightseeing and perhaps shop for some souvenirs. After arriving at Matanzas, enjoy the evening exploring the town. Overnight in Matanzas. (B)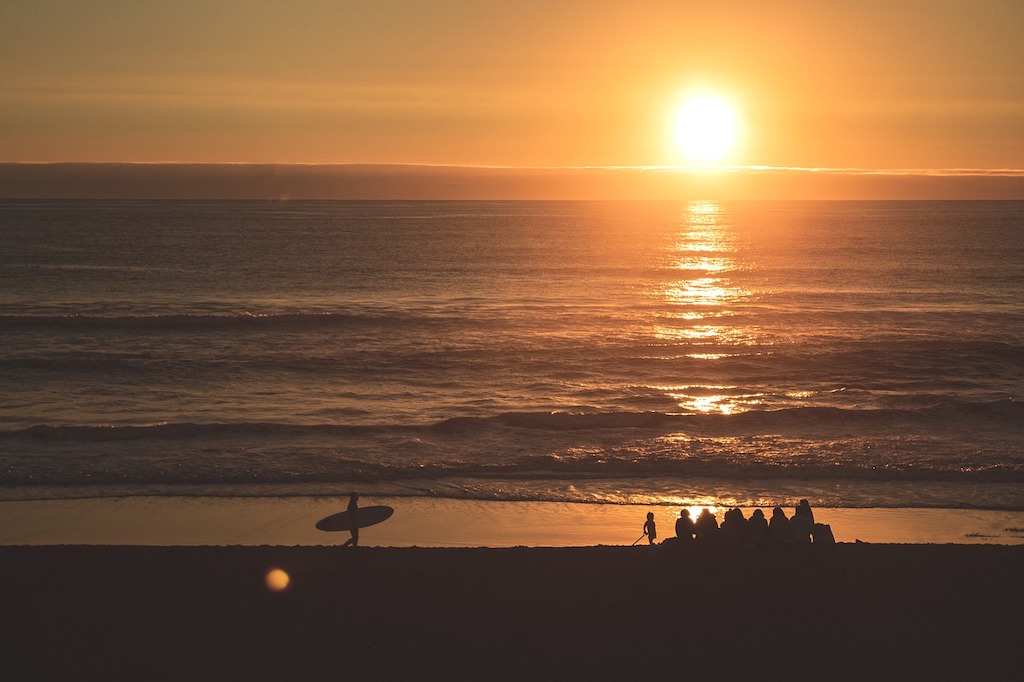 DAY 4: MATANZAS
You have all day to discover this picturesque town and fine grey sand beaches. Matanzas is known for its windy shore that offers ideal conditions for all kinds of aquatic sports such as surfing, SUP, windsurfing or kitesurfing.
The surrounding area is also fascinating. At Pupuya Beach, you will find fine grey sand beaches with impressive dunes and rock formations. There is also the beautiful nature sanctuary of La Polcura Park. The area is rich in wildlife, especially sea birds. Last but not least, make sure to try some great seafood. Overnight in Matanzas. (B)
DAY 5: MATANZAS – SANTIAGO (165 KM / 103 MI)
After breakfast, it is time to return to Santiago and return your rental car before heading for your next destination. (B)
Itinerary Download: Between the Mountains and the Sea
Rates 2021/2022
Self-drive itineraries are highly flexible and can be adjusted to your preferences. The rates below are sample rates for this itinerary with the specific car types and hotels mentioned in the table. However, Hotels are subject to availability as well as your choice. The final rate of this itinerary will reflect the specific options you have chosen in the course of developing your itinerary.
Rates are per person, based on double occupancy. For single or triple rates, different hotels or extra nights, please inquire.
| | valid to March 31, 2022 |
| --- | --- |
| Rental car | Rate per person |
| Europcar cat. B1 | $584 |
| Europcar cat. D2 | $674 |
| Mitta cat. C | $612 |
| Mitta cat. E | $680 |
This self-drive itinerary is set in the region around Santiago, in the Central Valley and Coast. Santiago, the capital of Chile receives numerous international flights every day. The start of this itinerary is right in Santiago, or at the airport
4 nights including breakfast
5 days car rental including unlimited free mileage, local tax, full CDW coverage with a deductible (for details see rental contract)
Roadmap and descriptions.
Chile car rental companies charge an additional airport service fee when the vehicle will be picked up from the airport. This service charge is not included in the published rates. This extra fee has to be paid upon returning the car.
Weather
The climate of Central Chile is almost Mediterranean, warm to hot and dry during the summer (Jan-Mar) and relatively mild, wet winters. It is a little colder along the coast, and of course, the mountain climate depends on the altitude. With the dry weather and sea breeze, this is a perfect viticulture climate, and Chile is famous for its wines.
 Car types
Europcar
cat B1 – Peugeot 208 Active 1.2 or similar
cat D2 – New Mazda 3 Sedan S1,6 5 (mt) or Similar
Mitta
cat C – Toyota Yaris Sedan or similar
cat E – Hyundai Elantra or similar
In the central region of Chile, the roads are fairly decent, so a regular car can handle them. No 4×4 required.
Please note that rental car companies only commit to supplying a vehicle of a specific category, but not a specific type of vehicle within that category.
Driving Licence
Foreign nationals must have an international driving licence in order to be able to drive in Chile.
Hotel Terraviña (Standard Room)
The old family winery, Hotel Terra Viña, is surrounded by beautiful mountains and vineyards. The 19 rooms are available with one King size bed, one Twin or Triple with 3 separate beds. The master suite comprises a bedroom and a living room. All rooms are equipped with private colonial style bathrooms with crafted ceramic tiles, oak floors, cable TV, a safety box, a fan, central heating and a balcony with spectacular view towards the Andean Mountains. The panoramic view, the swimming pool and the wine bar in this historic winery ensure a pleasant stay.
Alba Boutique Hotel (Standard Room)
Enjoy the simple but comfortable rustic eco-charm at this relaxed hotel. Wifi is available in public areas and is free of charge.