Self-Drive: Chilean Patagonia
Itinerary
This 'whirlwind'-itinerary is a very short introduction to one of the world's most impressive National Parks, and favourite hiking destinations.
Torres del Paine National Park is situated at the very tip of mainland Chile, bordering on the southern ice field. Its wilderness still retains a wild, untamed beauty and its mountain massif is iconic. With your own wheels, you are free to explore the park's most scenic spots at your leisure, take strolls or longer hikes, or enjoy a boat ride on Lago Grey to admire Grey Glacier close up.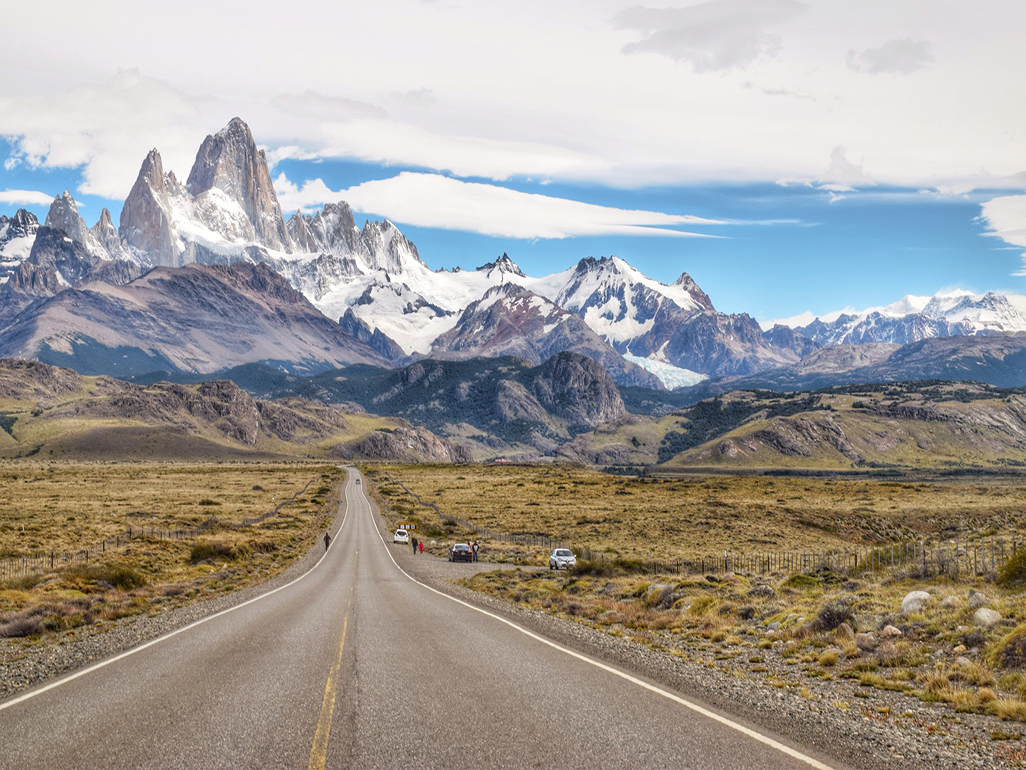 PUNTA ARENAS – PUERTO NATALES (250 KM / 155 MI)
After flying to the end of the world, pick up your rental car at Punta Arenas Airport. Located on the western side of the Strait of Magellan, Punta Arenas is the gateway to Tierra del Fuego, as well as to Torres del Paine. The  inhabitants are a colourful mixture from different cultural backgrounds including English sheep ranchers and Portuguese sailors. Before heading out of town and starting on your adventure, you might like to take a stroll along the shore and visit the historic town centre. Punta Arenas is a good place to stock up on any supplies you might need – once you get to Torres del Paine there are practically no shops and at the convenience store everything costs twice the price. The drive to Puerto Natales takes about 3 hours.
Overnight in Puerto Natales. (B)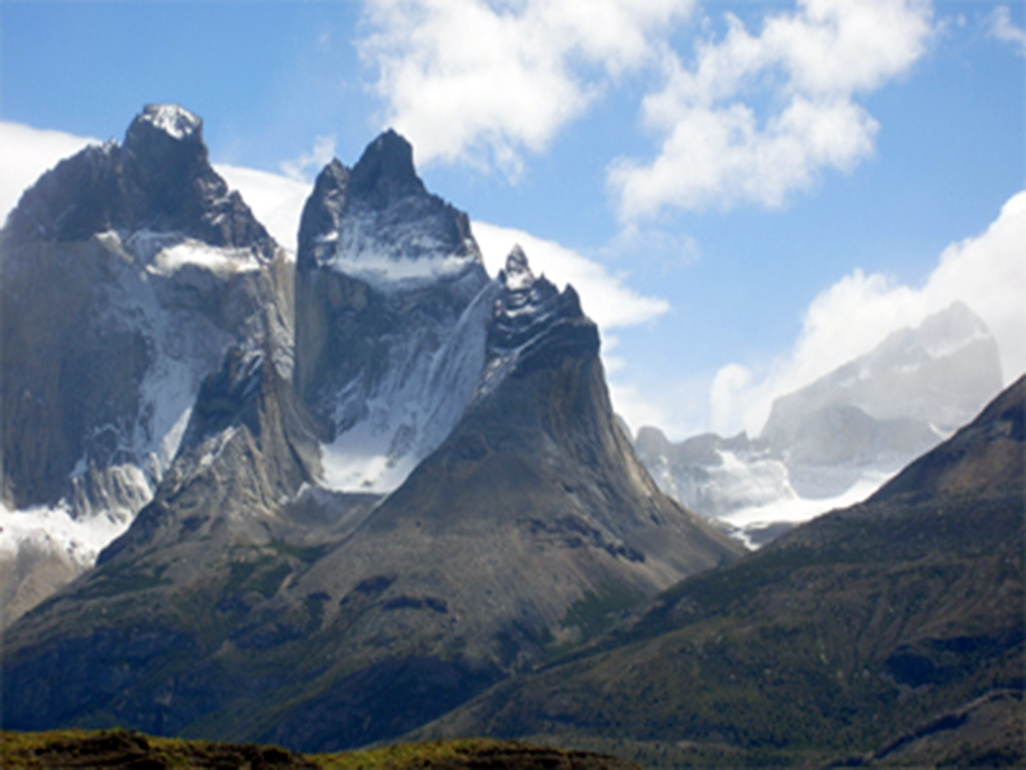 PUERTO NATALES – TORRES DEL PAINE (150 KM / 94 MI)
Chile is full of highlights, but Torres del Paine is doubtless one of its most impressive gems. After driving through the flat wastelands of the Patagonian Pampas, all of a sudden the characteristic mountain massive of Los Torres with its dramatic scenery of glaciers, lakes, and rivers appears like a mirage. The National Park protects a fascinating eco-system with many unique species of plants and animals.
But the main attractions of the park are the dramatic Los Torres peaks of the Cerro Paine mountain range. They reach 3,050 meters above sea level, which is all the more impressive because lower regions of the park are close to sea level.  Las Torres and the Cuernos del Paine peaks make for dramatic and breathtaking scenery. Torres del Paine National Park is a hiker's paradise, with many trails of varying length and difficulty throughout the park.
Overnight in Torres del Paine National Park. (B)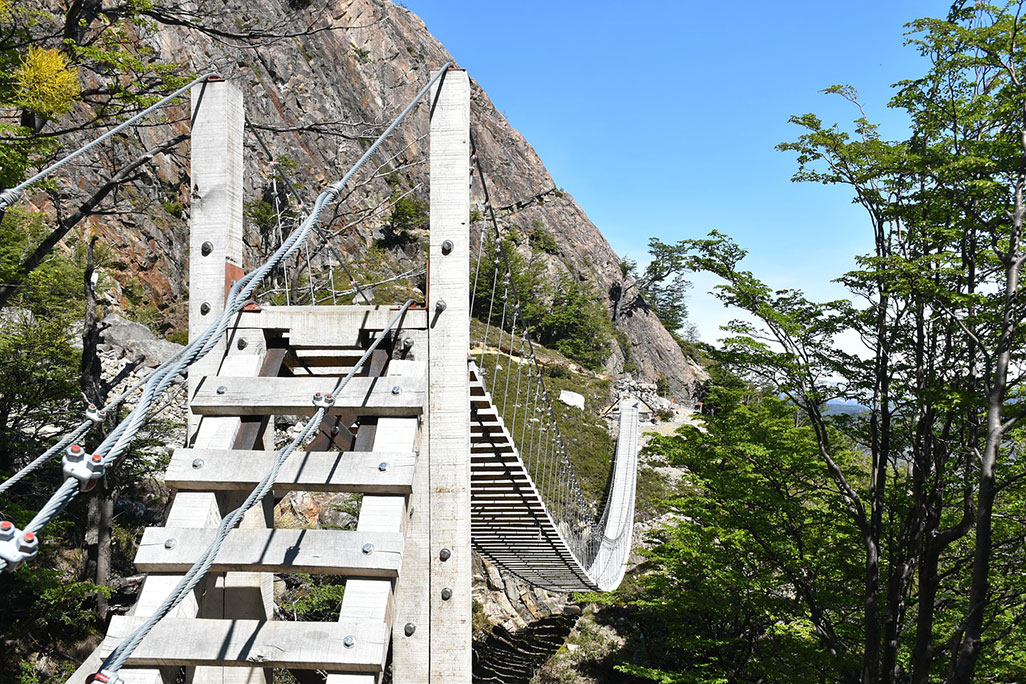 TORRES DEL PAINE
You have a full day to explore the many fabulous sites and facets of this amazing National Park with its unique wildlife and awesome scenery. There are several hiking trails that vary in length and difficulty you can explore the park on horseback, mountain bike, or, by boat. If you love the great outdoors, you might want to add a few more days to your trip!
Overnight in Torres Del Paine National Park. (B)
Itinerary Download:
Chilean Patagonia
Torres del Paine Adventure
TORRES DEL PAINE – PUNTA ARENAS (400 KM / 245 MI)
Your Patagonian adventure has come to an end, and it is time to return to Punta Arenas. It takes about 5 – 6 hours to make your way back to Punta Arenas Airport. Allow plenty of time for returning the car and check-in. (B)
OPTION: Extend your adventure by adding a few more days to explore Tierra del Fuego, or Perito Moreno Glacier in El Calafate, Argentinian Patagonia.
Rates in 2021/2022
Self-drive itineraries are highly flexible and can be adjusted to your preferences.
The rates are per person, based on two people sharing a room using the hotels mentioned under 'Hotel Information'. They can be exchanged for other options if desired, or if the standard options are not available. This will change the rates accordingly. A single supplement will apply if two people traveling together each require their own room. Breakfast is included.
For single or triple rates, please inquire.
| | valid thru Mar 31, 2022 | valid thru Mar 31, 2022 |
| --- | --- | --- |
| | Standard | Superior |
| with Europcar cat I3 | | $802 |
| with Europcar cat J3 | | $840 |
| with Mitta cat G | $754 | $836 |
| with Mitta cat J | $738 | $820 |
The southernmost tip of Patagonia is accessed via the port town of Punta Arenas. There are several flights daily from/to Santiago or Puerto Montt. There is also a regular cargo ferry that makes its way through the fjords, much more slowly. Another way to get to Punta Arenas is on a cruise from Ushuaia (ARG.) There are also regular buses between Ushuaia and Punta Arenas. For those coming from El Calafate, a semi-private transfer can be arranged, and there is also a regular bus that makes the run between El Calafate and Puerto Natales, the nearest access hub to Torres del Paine. By car, the journey from Punta Arenas to Puerto Natales takes about 3 hours. From there it takes approximately another 2 hours to reach the park.
3 nights including breakfast.

4 days car rental including unlimited free mileage.

Local tax.

Full CDW coverage with a deductible (for details see rental contract) for any damage that may occur during the rental period.

Roadmap and descriptions.
Chile car rental companies charge an additional airport service fee when the vehicle will be picked up from the airport. This service charge is not included in the published rates. This extra fee has to be paid upon returning the car.
Weather
The weather in Patagonia is notoriously unpredictable, or, as they say, 'if you don't like the weather, just wait 30min.'  However, there are some general things that can be said about it. Patagonia lies very far to the south.which means, the summer season is short. Spring starts around November, summer begins in December, and it is all over by March. The winter is harsh and few places stay open year-round.
Temperatures, even in the summer, are never really high and it gets cold at night. The region is also known for its fierce winds, which are worst during the summer months. Rain can just appear out of no-where.
Best time to visit
Most people visit during the summer months when it is warmest. But spring and autumn are better for those who appreciate the calm after the crowds have left (or before they arrive) and prefer a close-to-nature experience.
Money
There are no ATMs in the park. There is a little convenience-type store, but it is best to bring everything you are going to need with you and shop for supplies in Puerto Natales. Prices for everything are very high in Torres del Paine.
Due to the variable weather conditions, it makes sense to pack for all weathers and to think 'layers'.
thermal underwear
fast drying, weatherproof outdoor pants
warm socks (preferably woollen)
breathable Shirts (e.g. merino wool)
wind and weatherproof jacket
warm hat and scarf and gloves
sun protection, lip balm, sunglasses
comfortable, non-slip hiking boots
day pack
flashlight and spare batteries
Car types
Europcar
cat I3: Mitsubishi L200 Katana (Mt) or similar (Pick-up)
cat J3: Mitsubishi L200 Katana Crt 4×4 (Mt) or similar
Mitta
cat G: Toyota RAV4 or similar
cat J: Mitsubishi L200 4×2 Katana or similar (diesel)
Please note that car rental companies only reserve a specific category of cars, not a specific type of car within that category.
Please mention at the time of booking if you need a vehicle with automatic transmission.
Rental cars do not come with a GPS system by default. They can be added on at an additional cost, but the cover is not complete in remote areas.
Driving License
Foreign nationals must have an international driver's license in order to be able to drive in Chile.
Standard Option: 
Hotel IF Patagonia (Standard room)
This minimalistic designed hotel, which uses solar energy, is located in the city center of Puerto Natales. A warm and relaxed atmosphere invites travelers to stay in one of the 15 modern styled rooms. Each features a private bathroom, heating, Wi-Fi and is decorated with local artisanal elements. The hotel's restaurant Santolla serves fresh Patagonian seafood and lamb. In addition, the property features a sauna, a wooden outdoor Jacuzzi and magnificent views of the surrounding landscape.
Hotel del Paine (Standard room)
Hotel del Paine is located on the banks of the Serrano River, next to the Torres del Paine National Park in southern Patagonia. After an exciting day full of adventure, guests can enjoy the evening at the restaurant known for its local cuisine and high-quality Chilean wines. The accommodation offers 44 rustic rooms with breathtaking views of the landscape. In addition, the hotel offers free Wi-Fi, parking, hot tub, laundry service and a shop with handcrafted goods by regional artisans. This is the perfect spot to relax after exploring the park's biodiversity, rich in flora and fauna.
Superior Option: 
Costaustralis (City View)
The Costaustralis is located in the middle of Puerto Natales, right next to the bay. The hotel is known for its grandiose style and panoramic views of the Patagonian Andes. The accommodation features 110 comfortable rooms with all the necessary amenities for a comfortable stay. Common areas include a fireplace, reading area, restaurant, bar, and lounge.
Pampa Lodge
Pampa Lodge Patagonia, which used to be a restaurant until 2014, is located only a few kilometers away from the Torres Del Paine National Park, in the area of the Serrano River. The accommodation features 10 modern styled rooms featuring a private bathroom, central heating and amazing views of the surrounding Patagonian Mountains and the Paine Massif. Quincho Restaurant & BBQ serves typical barbecued lamb as well as fish, seafood, and vegetarian dishes. Other facilities include a big lounge area with wood burning stove, bar, and private parking.