Self-Drive: El Norte Chico 5d
Itinerary
Venture into a rarely visited region, north of Santiago, the so-called El Norte Chico, the little north. This semi-arid region of fertile river valleys and craggy hills has a Wild West kind of feel. It is home of the Pico Sour, Chile's national drink, as the grapes used for this beverage are grown here, in the Elqui Valley. But most famously, this region is known to star-gazers, who come here to gaze at the crystal clear sky that appears as though you could just hop onto the Milky Way to walk among the stars…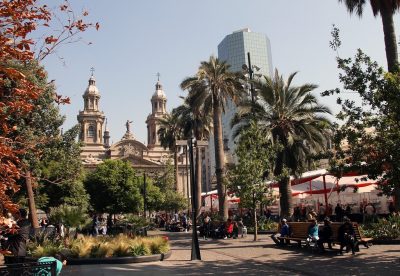 ​DAY 1: SANTIAGO – OVALLE – HURTADO VALLEY (540 KM / 336 MI)
Pick up your vehicle at the airport or city car rental office and start your adventure.  Head north to the oasis town of Ovalle, known for its lush green amidst barren hills. After a brief stop, continue to the Hurtado Valley, where you will spend the night at a hacienda-style ranch.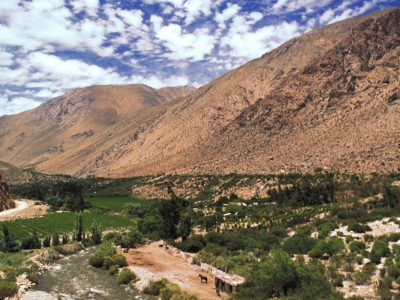 DAY 2: HURTADO VALLEY
You have all day to explore this little-visited region of Chile, with its small historical villages spread around the beautiful, arid landscape. The cultivated green fields contrast starkly against the towering Andean mountains. Among the region's unique attractions is a petrified forest that tells of times long ago when the climate and vegetation were quite different here. (B)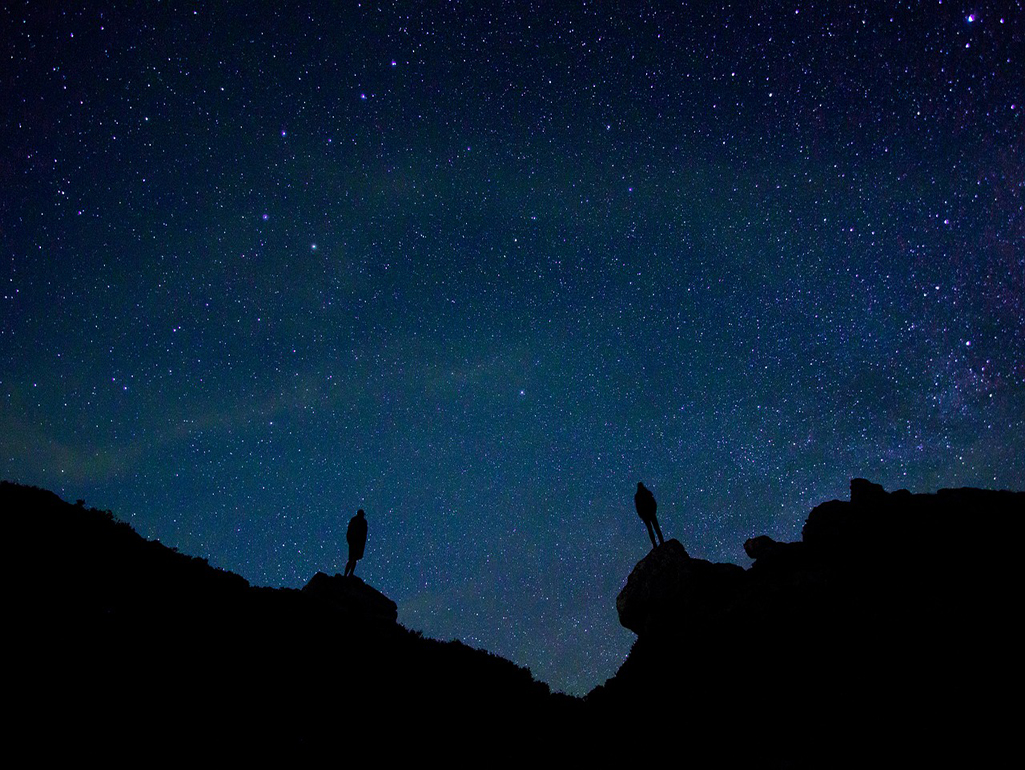 ​DAY 3: HURTADO VALLEY – ELQUI VALLEY (100 KM / 62 MI)
Today, cross the Andean foothills to reach the famous Elqui Valley, known for its Pisco grapes, from which Chile's National drink, Pisco Sour, is made. Elqui Valley is known as a mysterious place. The Milky Way seems to almost touch the ground. It is an area for star-gazers. Overnight in Vicuña (B)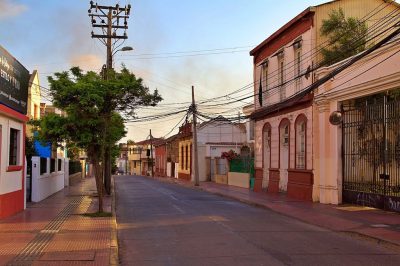 ​DAY 4: ELQUI VALLEY – LA SERENA (100 KM / 62 MI)
After breakfast, make a side-trip to the cosy, laid-back town of Vicuña, the birthplace of Gabriela Mistral, the first female Latin American poet to win the Nobel Prize for Literature.
Later, head towards the Pacific coast and the colonial town of La Serena, with its beautiful Bay of La Herradura. La Serena is a popular coastal resort for Chileans.
Overnight in La Serena (B)
DAY 5: LA SERENA – SANTIAGO (472 KM / 293 MI)
After breakfast, start your trip back south to the bustling city of Santiago, where you will drop off your rental car and catch your flight out. (B)
Itinerary Download:
Self- Drive: El Norte Chico
Rates in 2021/2022
Self-drive itineraries are highly flexible and can be adjusted to your preferences. The rates below are sample rates for this itinerary with the specific car types and hotels mentioned in the table. However, Hotels are subject to availability as well as your choice. The final rate of this itinerary will reflect the specific options you have chosen in the course of developing your itinerary.
Rates are per person, based on double occupancy. For single or triple rates, different hotels or extra nights, please inquire.
| with rental car type | valid to March 31, 2022 |
| --- | --- |
| Mitta cat G | $585 |
| Mitta cat J1 | $555 |
Although El Norte Chico, the little north lies some considerable distance north of Santiago, this itinerary starts in Santiago, which is well served by international airlines. Pick up your rental car and start driving.
4 nights including breakfast
5 days car rental including unlimited free mileage, local tax, full CDW coverage with a deductible (for details see rental contract)
Roadmap and descriptions.
Chile car rental companies charge an additional airport service fee when the vehicle will be picked up from the airport. This service charge is not included in the published rates. This extra fee has to be paid upon returning the car.
Car Types
Europcar
cat F2 – Jeep Nissan X-Trail 4WD (AT) or similar
cat G2 – Jeep Toyota 4Runner 4WD or similar
Hertz
cat G – Toyota RAV4 or similar
cat J – Mitsubishi L200 4×2 Katana or similar
Please note that car rental companies only reserve a specific category of cars, not a specific type of car within that category.
Please mention at the time of booking if you need a vehicle with automatic transmission.
Rental cars do not come with a GPS system by default. They can be added on at an additional cost, but the cover is not complete in remote areas.
Driving License
Foreign nationals must have an international driver's license in order to be able to drive in Chile.
Hacienda Los Andes (Standard Room),
This wonderful grand old hacienda is the perfect place for those who really want to get away from it all. Located in the Hurtado Valley, it is far away from the tourist routes and surrounded by rugged wilderness. The 12.000 acres estate offers a wild environment for hiking, exploring, horseback-riding and star gazing. They offer simple, but comfortable rooms in traditional hacienda style as well as a restaurant on-site.
Elqui Domos (Domo Room),
Elqui Domos, located in the magic Elqui Valley, is the very first "astro-hotel" in Chile and features 11 rooms in total. The 7 domes, surrounded by an ample terrace, offer all facilities for a comfortable stay: living room, full interior bathroom, and heating. The bed is located on the second floor with a detachable ceiling, to be able to observe the sky, one of the clearest on earth, from the comfort of your bed. The 4 Observatory Rooms are wooden cabins, located on the upper part of the land and feature three levels: on the first level there are a living room and a bathroom, on the second a double bed with a window to see the sky, and on the third one a deck offering amazing views of Elqui Valley's dramatic scenery.
Notes: Special rates apply during national school vacation and long weekends.
Francisco de Aguirre (Standard Room)