Self-Drive: Magic of Chile on Wheels 12d
Itinerary
This whirlwind itinerary is a very succinct introduction to some of Chile's most beautiful regions. Getting a glimpse of the Atacama Desert, the Lake District, as well as Southern Patagonia and Torres del Paine, really makes for a journey of contrasts that will be unforgettable. Each region has its own magic, as if a world unto itself. No doubt, on this trip, Chile will cast its enchanting spell on you…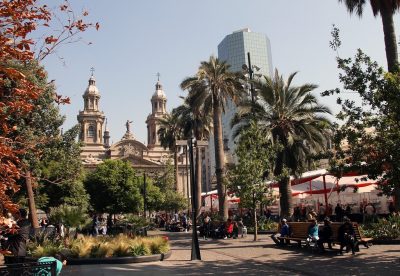 DAY 1: SANTIAGO
Upon your arrival in Santiago, a driver will be waiting to escort you (private service) to your hotel, where you will receive your welcome package. In the afternoon, you will have the opportunity to get to know the highlights of Chile's capital city during a city tour.
Overnight in Santiago.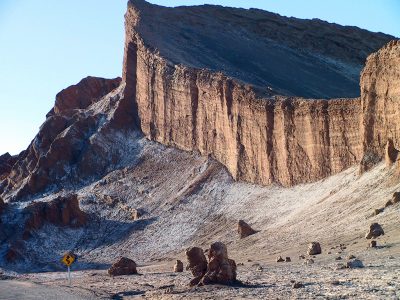 DAY 2: SANTIAGO – CALAMA – SAN PEDRO DE ATACAMA (101 KM / 63 MI) + MOON VALLEY
After breakfast, a private transfer will take you to Arturo Merino Benitez Airport for your flight to Calama. After arrival in Calama, pick up your rental vehicle at the airport and your adventure can begin! To start with, head for San Pedro de Atacama. Once at the centre of a pre-historic culture, this oasis town is now the centre of Atacama explorers!
Impressive rock fortresses set on steep mountains encircle the green valley, making it truly a unique and stunning site to visit. There are many options for excursions in this remote outpost. One of the best is a visit to the otherworldly Moon Valley – especially in the late afternoon when the coolers really come to light. The stone and sand formations look like petrified visitors from other worlds but are the result of erosion. Not to be missed!
Overnight in San Pedro de Atacama. (B)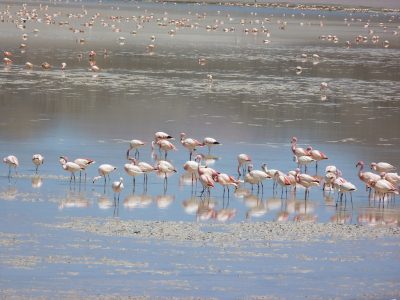 DAY 3: SAN PEDRO DE ATACAMA AND SURROUNDINGS
Today, you have a full day to explore the magic of the Atacama and the bustling oasis town of San Pedro. The area is rich in archaeological sites. A short drive from San Pedro lies the pre-Columbian village of Tulor. The archaeological remains that can be viewed there are the oldest evidence of a human settlement in the valley and date back about 3000 years. Afterwards, you could continue to Pukara de Quitor, a fortress that has seen many battles. In the afternoon, we recommend a visit to Toconao, a village where the locals specialize in making sculptures from white volcanic stone. Absolutely not to be missed is the Atacama Salt Flat; an inland sea that formed millions of years ago and over the millennia has evaporated leaving an impressive sight dominated by rock formations and crystallized salt.
Overnight in San Pedro de Atacama. (B)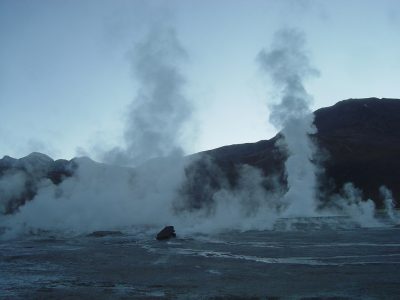 DAY 4: ALTIPLANO LAGOONS / EL TATIO GEYSERS
Today, we suggest a visit to the enigmatic twin blue-black lagoons, Meñiques and Miscanti located in the highlands at an altitude of 4,200 m.a.s.l. Encrusted by a rim of white salt against a backdrop of imposing volcanoes they are a spectacular sight to be seen. Despite the remote and seemingly hostile environment, the area is teeming with wildlife: elegant vicuñas and numerous species of birds, including flamingos.
Alternatively, you could visit the geothermal field of El Tatio Geysers situated at 4,300 m.a.s.l – but it is highly recommended joining a guided tour for this excursion. Powerful spurts of steam that shoot out from various geyser blowholes and steaming ponds are a spectacular sight to behold. This is the highest geothermal field in the world, set amidst breathtaking scenery.
Overnight in San Pedro de Atacama. (B)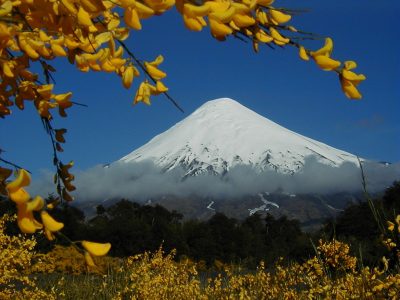 DAY 5: CALAMA – PUERTO MONTT – PUERTO VARAS (20 KM / 12 MI)
Your time in the magical Atacama Desert is coming to an end. It is time to leave San Pedro and head to a completely different environment, a lush, green world of mountains and volcanoes in the Chilean Lake District.
Return your vehicle to the car rental office at Calama airport and catch your flight to Puerto Montt. Upon arrival, pick up your car at the airport – and your next adventure can begin. A scenic 30-minute drive takes you to Puerto Varas, also known as the City of Roses. A picturesque town set on the shores of Chile's second-largest lake, Lake Llanquihue, with the volcanoes Osorno and Calbuco, reflected in the crystal clear waters.
Overnight in Puerto Varas. (B)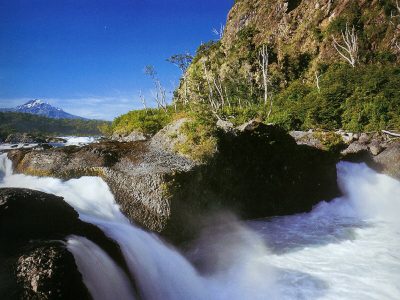 DAY 6: PUERTO VARAS AND SURROUNDINGS
Explore Puerto Varas or visit one of the nearby National Parks: Alerce Andino and/or Vicente Pérez Rosales, both with fabulous hiking trails. There are many activities and sights in the area, like crossing the Todos Los Santos Lake to Peulla, or visiting the waterfalls of the Petrohué River. Alternatively, take a drive around Lake Llanquihue and visit the charming villages of Frutillar and Puerto Octay. Overnight in Puerto Varas. (B)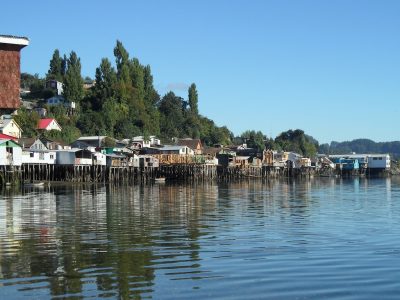 DAY 7: PUERTO VARAS – CHILOÉ ISLAND – PUERTO VARAS (434 KM / 270 MI)
Depart for Pargua and cross the Chacao Channel by ferry to reach the island of Chiloé. You can visit the town of Ancud, famous for its museum, the San Antonio Fortress, and the local market which features a wide range of seafood and handmade crafts.
Afterwards, visit the penguin islands (only from November to March) to see the world's only nesting grounds where Humboldt and Magellan's penguins breed side by side. You may also want to visit one of the 16 UNESCO World Heritage churches that Chiloé is famous for or explore the island on a drive to its capital town of Castro. Here, you can visit the San Francisco wood church, also a world heritage site and see Castro's emblematic stilt homes known as "palafito". Overnight in Puerto Varas. (B)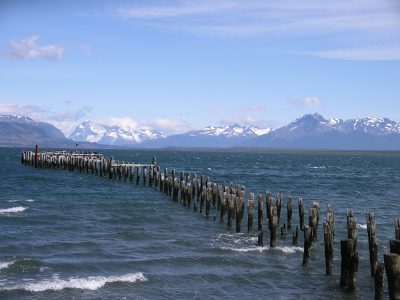 DAY 8: PUERTO MONTT – PUNTA ARENAS – PUERTO NATALES (249 KM / 155 MI)
It is time to leave the gorgeous Lake District behind and head further south, into the fabled pampas of Southern Patagonia and the famous Torres del Paine National Park.
In the morning, drop off your rental car at Puerto Montt Airport and board your flight to Punta Arenas, the largest and most important town of Chilean Patagonia. Located on the western side of the Strait of Magellan it is the gateway to Tierra del Fuego, as well as to Torres del Paine. The  inhabitants are a colourful mixture from different cultural backgrounds including English sheep ranchers and Portuguese sailors. Before heading out of town and starting on your adventure, you might like to take a stroll along the shore and visit the historic town centre. Punta Arenas is a good place to stock up on any supplies you might need – once you get to Torres del Paine there are practically no shops and at the convenience store everything costs twice the price.The drive to Puerto Natales takes about 3 hour
Overnight in Puerto Natales. (B)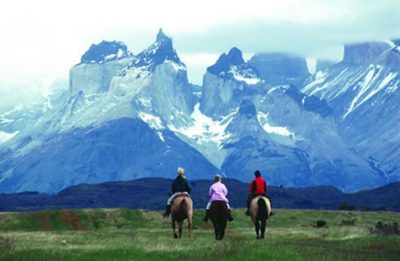 DAY 9: PUERTO NATALES– TORRES DEL PAINE (60 KM / 37 MI)
Chile is full of highlights, but Torres del Paine is doubtless one of its most impressive gems. After driving through the flat wastelands of the Patagonian Pampas, all of a sudden the characteristic mountain massive of Los Torres with its dramatic scenery of glaciers, lakes, and rivers appears like a mirage. The National Park protects a fascinating eco-system with many unique species of plants and animals.
But the main attractions of the park are the dramatic Los Torres peaks of the Cerro Paine mountain range. They reach 3,050 meters above sea level, which is all the more impressive because lower regions of the park are close to sea level.  Las Torres and the Cuernos del Paine peaks make for dramatic and breathtaking scenery. Torres del Paine National Park is a hiker's paradise, with many trails of varying length and difficulty throughout the park.
Overnight in Torres del Paine National Park. (B,D)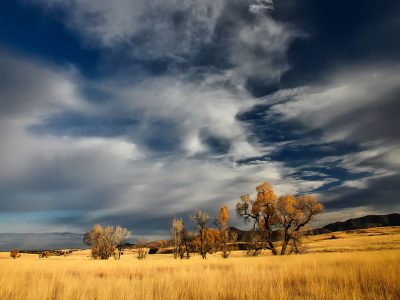 DAY 10: TORRES DEL PAINE – PUNTA ARENAS (305 KM / 190 MI)
In the morning, enjoy the peace and quiet of this privileged location, or take a boat trip to Glacier Grey, weather permitting. (Boat journeys are cancelled if the winds are too high.)
Two days are not really enough to fully appreciate the magic of Torres del Paine, and the time to leave this amazing place will come all too soon. But unless you add extra days to the itinerary, you must now return to Punta Arenas. The drive from Torres del Paine takes about 5 hours. On the way back to Punta Arenas, you can visit the Mylodon Cave, where archaeologists have found the 12,000-year-old remnants of a giant sloth.
Overnight in Punta Arenas. (B)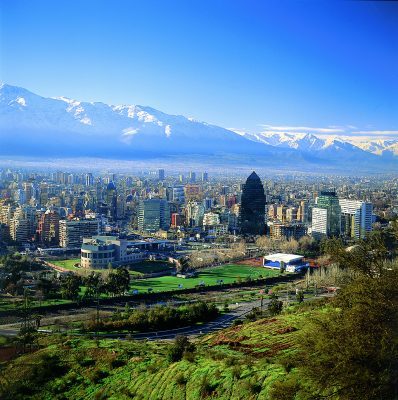 DAY 11: PUNTA ARENAS – SANTIAGO
After dropping off your car at Punta Arenas Airport, board your flight to Santiago.
This metropolis shows great contrasts between modern skyscrapers and old adobe buildings dating back from the early 18th century; the perfect backdrop for your final night in Chile. Depending on the time of your flight back to your home town, you can spend the last night in the city, or, more conveniently for early flights, at the airport hotel.
Overnight in Santiago. (B)
DAY 12: BYE BYE, CHILE
Your magical Chilean adventure is coming to an end. It has been a whirlwind of a tour, but no doubt you will go home full of deeply memorable experiences and happy memories that will last a lifetime.
Itinerary Download:
The Magic of Chile on Wheels, 12 days
Rates in 2021/2022
Not available between May and October
Self-drive itineraries are highly flexible and can be adjusted to your preferences. The rates below are sample rates for this itinerary with the specific car types and hotels mentioned in the table. However, Hotels are subject to availability as well as your choice. The final rate of this itinerary will reflect the specific options you have chosen in the course of developing your itinerary.
Rates are per person, based on double occupancy. For single or triple rates, different hotels or extra nights, please inquire.
| | Oct 15, 2020 - Mar 31, 2022 | Oct 15, 2020 - Mar 31, 2022 |
| --- | --- | --- |
| Car type | Standard | Superior |
| Mitta cat G | $1969 | $2406 |
| Mitta car J | $1920 | $2358 |
This itinerary starts in Santiago, the capital of Chile, which is well served with flights arriving from all over the world.
11 nights including breakfast
In Santiago: private transfers without a guide (first transfers IN and City Tour with English speaking guide)
10 days car rental including unlimited free mileage, local tax (IVA), and CDW coverage with a deductible (for details see rental contract)
Roadmap and descriptions.
Chile car rental companies charge an additional airport service fee when the vehicle will be picked up from the airport. This service charge is not included in the published rates. This extra fee has to be paid upon returning the car.
The internal flights within Chile are also not included in the rate.
*We strongly recommend that you join a guided tour to visit the El Tatio Geysers on day 4, or follow one of the several tour vehicles to get to the geysers due to the darkness and the very complicated road conditions.
Weather
Chile is known as 'the long, thin country'. From the northern border to Peru to Tierra del Fuego in the south, it extends over 4300 km. Correspondingly, its weather conditions are as varied as can be, with a dry climate in the north, making for warm or even hot daytime temperatures, but which drop to between 8 – 0 °C at night. To the temperate but humid climate of the Lake District, to the unpredictable but often crazy weather of southern Patagonia, all one can really say is – be prepared for all kinds of weather, you'll probably encounter it on this trip!
Car types
Mitta
cat G – Toyota RAV4 or similar
cat J – Mitsubishi L200 4×2 Katana or similar
Please note that car rental companies only reserve a specific category of cars, not a specific type of car within that category.
Please mention at the time of booking if you need a vehicle with automatic transmission.
Rental cars do not come with a GPS system by default. They can be added on at an additional cost, but the cover is not complete in remote areas.
Driving Licence
Foreign nationals must have an international driving licence in order to be able to drive in Chile.
Standard
Hotel Orly (Queen Room)
Hotel Orly is a small and cosy French-style hotel nestled in the Providencia neighbourhood, just a short distance from wonderful shopping centres and restaurants. This hotel features 28 comfortable rooms equipped with a safe deposit box, free internet access and since the hotel is committed to the environment, they also count on double-paned windows and LED lighting. Besides rooms, this hotel also boasts 12 apartments situated only a few meters away from the main building; these are the perfect option for those looking for a little more privacy. The hotel also offers a restaurant, a gift shop and a small area where herbs are grown for guests to enjoy an infused tea while relaxing in the heart of Santiago.
Casa Don Tomas (Standard Room)
Hotel Casa de Don Tomás is a beautiful oasis nestled in the middle of the San Pedro de Atacama Desert. It features 41 spacious rooms, all of them with a private bathroom, telephone, safe deposit box, and heating. Amongst its facilities, there is also an outdoor swimming pool, a coffee shop and a snack bar. All these along with the comfort and the relaxing ambience it offers will surely guarantee a magical stay in northern Chile.
Casa Kalfu (Standard Room)
This wonderful building is situated in Puerto Varas, only a few meters away from Llanquihue Lake and the city centre. Casa Kalfu is a small and cosy accommodation offering 14 individually designed rooms. Each room is equipped with a TV, a private bathroom, and regionally inspired decorations. In addition, the hotel includes services such as private parking and an extensive breakfast buffet including local pastries. This is the perfect place to enjoy the Chilean Lake District and its surrounding.
IF Patagonia (Standard Room)
This minimalistic designed hotel, which uses solar energy, is located in the city centre of Puerto Natales. A warm and relaxed atmosphere invites travellers to stay in one of the 15 modern styled rooms. Each features a private bathroom, heating, Wi-Fi and is decorated with local artisanal elements. The hotel's restaurant Santolla serves fresh Patagonian seafood and lamb. In addition, the property features a sauna, a wooden outdoor Jacuzzi and magnificent views of the surrounding landscape.
Hotel del Paine (Standard Room)
Hotel del Paine is located on the banks of the Serrano River, next to the Torres del Paine National Park in southern Patagonia. After an exciting day full of adventure, guests can enjoy the evening at the restaurant known for its local cuisine and high-quality Chilean wines. The accommodation offers 44 rustic rooms with breathtaking views of the landscape. In addition, the hotel offers free Wi-Fi, parking, hot tub, laundry service and a shop with handcrafted goods by regional artisans. This is the perfect spot to relax after exploring the park's biodiversity-rich flora and fauna.
Lacolet (Standard Room)
The lovely hotel Lacolet is nestled in the heart of Punta Arenas, near the panoramic lookout point Cerro La Cruz and located only a few minutes away from the main square. The historic building was established in 1934 as a former bourgeois city villa, which has been completely remodelled. Today it boasts 8 cosy and tastefully furnished rooms with private bathrooms, all equipped with cable TV, safe deposit box and Wi-Fi. Furthermore, the hotel offers a beautiful garden, dining room and reading room for all its guests. With its rich cultural heritage, the hotel Lacolet is an excellent choice for travellers who want to experience the classic and historic sites of Punta Arenas.
Superior
Hotel Torremayor Lyon (Superior Room)
This four-star contemporary style Hotel Torremayor Lyon is located in one of the best neighbourhoods of Santiago, close to the Los Leones subway station, commercial centres, and interesting sights such as the San Cristóbal Hill. The hotel features 80 fully equipped rooms with air conditioning, a safe deposit box and Wi-Fi, all of them decorated in a warm manner. It also features (amongst others) a restaurant, bar and a swimming pool.
Altiplanico San Pedro (Superior Room)
The Hotel Altiplánico San Pedro de Atacama is situated outside of San Pedro, at 10 minutes walking distance from the city centre. It is an exceptional and impressive accommodation built completely out of adobe which gives the hotel a special local identity. It features 29 rooms, all of them with a unique design aiming to emphasize the highland roots and boast a terrace showcasing the Andes. From the inner garden, you can enjoy a great view of the snow-capped surrounding volcanoes. In this magnificent hotel, you can also find a swimming pool, a bar restaurant, internet access,  private parking, and laundry service. It is definitely the perfect place for some peace and quiet.
Puelche (Executive Room)
Hotel Puelche welcomes guests with a warm and relaxing atmosphere. It is located a short distance from Llanquihue Lake and near the city centre of Puerto Varas, next to various shops, restaurants, and bars. It boasts 21 fully equipped rooms that feature a variety of wood elements. Amenities include Wi-Fi, TV and a minibar. Other facilities include a sauna, Jacuzzi, restaurant and common areas with a fireplace.
Costaustralis (Standard City Room)
The Costaustralis is located in the middle of Puerto Natales, right next to the bay. The hotel is known for its grandiose style and panoramic views of the Patagonian Andes. The accommodation features 110 comfortable rooms with all the necessary amenities for a comfortable stay. Common areas include a fireplace, reading area, restaurant, bar, and lounge.
Pampa Lodge (Standard Room)
Pampa Lodge Patagonia, which used to be a restaurant until 2014, is located only a few kilometres away from the Torres Del Paine National Park, in the area of the Serrano River. The accommodation features 10 modern styled rooms featuring a private bathroom, central heating and amazing views of the surrounding Patagonian Mountains and the Paine Massif. Quincho Restaurant & BBQ serves typical barbecued lamb as well as fish, seafood and vegetarian dishes. Other facilities include a big lounge area with wood burning stove, bar, and private parking.
Cabo de Hornos (Standard Room)
Cabo de Hornos is located in the centre of Punta Arenas, next to the Plaza Muñoz Gamero. The accommodation features 110 modern rooms including free Wi-Fi, TV, a private bathroom and laundry service. From each room, passengers have an amazing view of the Strait of Magellan or the historical town of Punta Arenas. In addition, guests can enjoy exquisite cuisine at the gourmet restaurant and end the day with a premium Chilean wine in front of the fireplace. The combination of the hotel's central location in town and the closeness to nature will make the traveller's stay unforgettable.