Itinerary
This short, 6-day adventure takes you down to the deep south of Chile to explore the  southern Carretera Austral, and the turquoise waters of the amazing, huge Lago General Carrera with its Marble Cave. The itinerary starts off in the southern Patagonian town of Balmaceda and heads straight down south to discover Puero Rio  Tranquilo on the shores of Lago General Carrera, and then heads down to  Caleta Tortel and the Chacabuco Valley before returning to Lake General Carrera and Balmaceda. This is a trip for nature lovers!
Much of the area is now protected under the Route of the Parks, which links 17 National Parks and other protected wildlife areas. It is still about of an insider's tip, but it won't stay a secret for long. Now is the chance to discover this region before it becomes a major wilderness destination.
This itinerary can easily be extended by adding extra days if you want a deeper experience, or combine with the Northern Carretera Austral itinerary to experience the full magic of the Carretera Austral.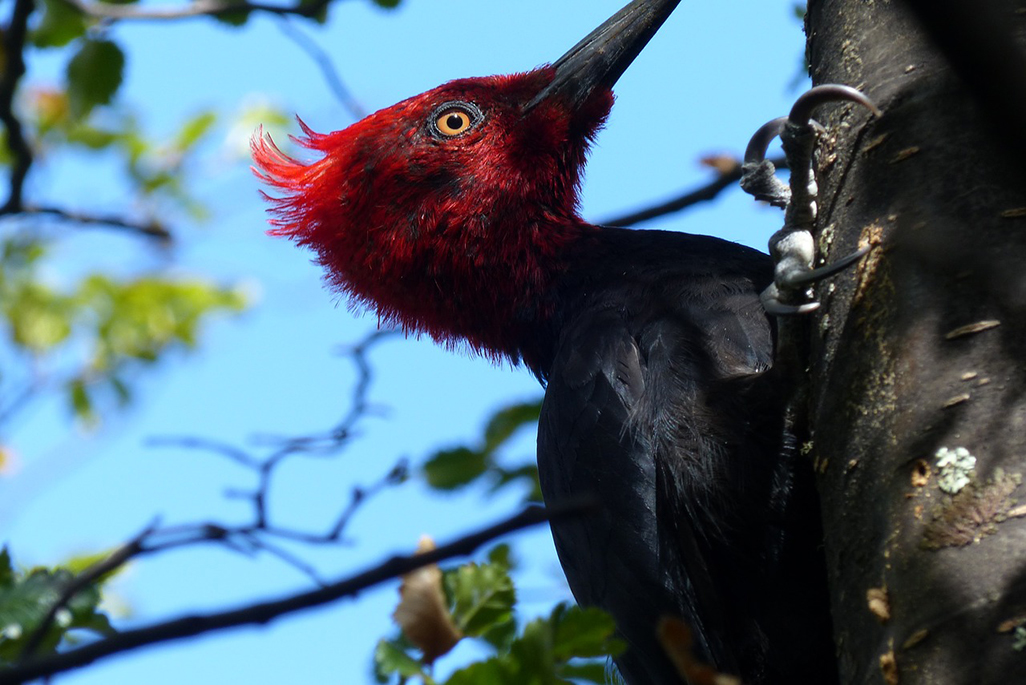 DAY 1: BALMACEDA AIRPORT – PUERTO RÍO TRANQUILO (195 KM / 120 MI)
Pick up your car at the Balmaceda Airport and start your adventure. As you travel along the dry region, it will gradually give way to green forests. You will notice a marked change of terrain once you have crossed the famous pass leading to the Cerro Castillo National Park. Continue south towards Lago General Carerra. Overnight in or near Puerto Río Tranquilo.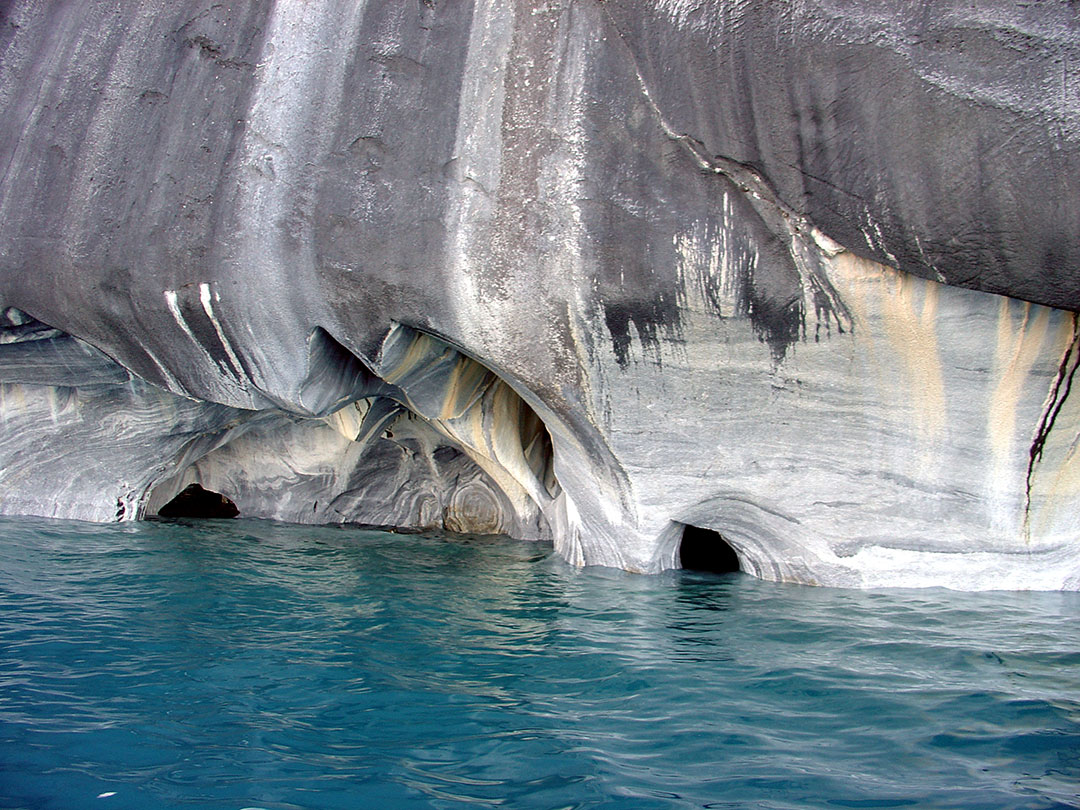 DAY 2: PUERTO RÍO TRANQUILO
Today, the day is yours to explore your surroundings. There are many options: Hike up to the lookout point in Exploradores Valley and take in the amazing views of the glacier. In the afternoon, schedule a boat trip to visit the famous Marble Caves. (Neither option is included). Overnight in Puerto Río Tranquilo. (B)
​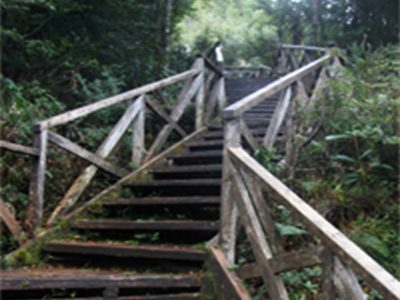 DAY 3: PUERTO RÍO TRANQUILO – CALETA TORTEL (237 KM / 147 MI)
After about an 8-hour drive, you will reach the hamlet of Caleta Tortel. The surrounding terrain is rugged: a maze of islands, fjords, channels, and estuaries. The Caleta Tortel itself consists mainly of stilt houses, built along the coast. There are no conventional streets, only wooden walkways. Overnight in Caleta Tortel. (B)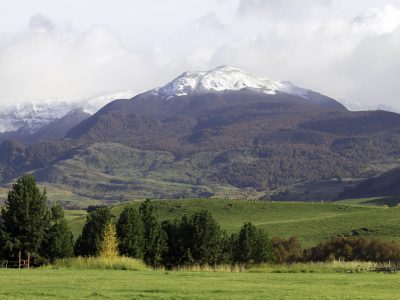 DAY 4: CALETA TORTEL – GENERAL CARRERA LAKE (198 KM / 123 MI)
Drive back up north. Along the way, stop to visit either the Tamango National Reserve (named after its awe-inspiring hills: Tamango (1722 m.a.s.l. and Tamanguito 1485 m.a.s.l.) or the Chacabuco Valley. Overnight on the shores of the General Carrera Lake. (B)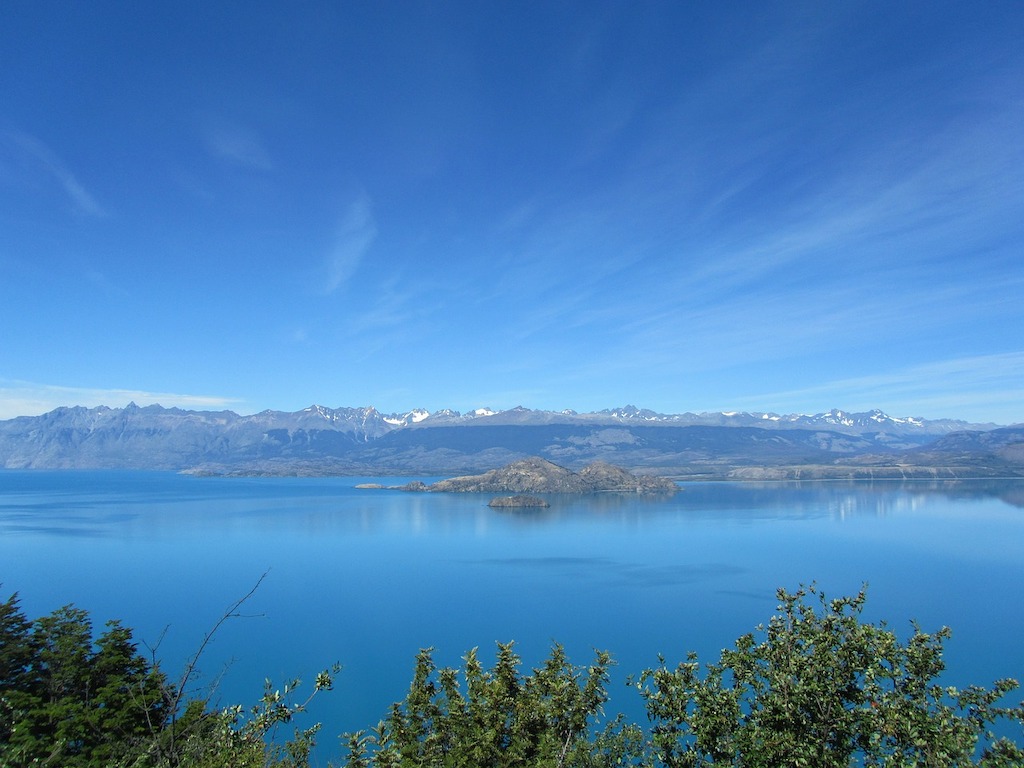 DAY 5: GENERAL CARRERA LAKE
Before heading back to Balmaceda, enjoy another full day in the General Carrera Lake region. This is a great hub for many outdoor activities including; hiking, horseback riding and fishing. If you wish, you can also venture out to visit the town of Chile Chico, located near the Argentinean border. Overnight on the shores of the General Carrera Lake. (B)
DAY 6: GENERAL CARRERA LAKE – BALMACEDA (252 KM / 157 MI)
Drive back to Balmaceda and drop off your vehicle at the airport before you board your flight. (B)
Itinerary Download:
Southern Carretera Austral Adventure
Rates in 2021/2022
Self-drive itineraries are highly flexible and can be adjusted to your preferences. The rates below are sample rates for this itinerary with the specific car types and hotels mentioned in the table. However, Hotels are subject to availability as well as your choice. The final rate of this itinerary will reflect the specific options you have chosen in the course of developing your itinerary.
Rates are per person, based on double occupancy. For single or triple rates, different hotels or extra nights, please inquire.
| Car Type | valid thru March 31, 2022 |
| --- | --- |
| Europcar cat I3 | $978 |
| Europcar cat J3 | $1036 |
| Mitta cat G | $1030 |
| Mitta cat J | $1005 |
| Mitta cat Y | $1161 |
Balmaceda is the closest airport to Coyhaique, the cultural centre of the Aysen region of northern Patagonia. There are flights from Santiago to Balmaceda, most of which connect through Puerto Montt.
Program includes:
5 nights incl. breakfast
6 days car rental including unlimited free mileage
Local tax
Full CDW coverage
Self-drive brochure
Roadmap and descriptions.
Deductible regarding to general conditions (see above).
Chile car rental companies charge an additional airport service fee when the vehicle will be picked up from the airport. This service charge is not included in the published rates. This extra fee has to be paid upon returning the car.
Weather
Northern Patagonia has a relatively temperate and wet climate. Even during the summer months, one can expect some rain.
Clothing
When it comes to packing, it is best to think in terms of layers and to try to be prepared for all kinds of weather, when travelling to this region of Chile.
Gas
Gas stations are few and far between. Thus, it is prudent to fill up the tank whenever there is an opportunity to do so.
Car types
Europcar
cat I3 – Mitsubishi L200 Katana (Mt) or similar
cat J3 – Mitsubishi L200 Katana Crt 4×4 (Mt) or similar
Mitta
cat G – Toyota RAV4 or similar
cat J – Mitsubishi L200 4×2 Katana or similar
Please note that car rental companies only reserve a specific category of cars, not a specific type of car within that category.
Please mention at the time of booking if you need a vehicle with automatic transmission.
Rental cars do not come with a GPS system by default. They can be added on at an additional cost, but the cover is not complete in remote areas.
Driving License
Foreign nationals must have an international driver's license in order to be able to drive in Chile.
Hostal El Puesto (Standard Room)
Hostal El Puesto is located in the small town of Puerto Rio Tranquilo. It is built out of natural materials typical for the region and combined with modern architecture. El Puesto has nine rooms with private bath as well as a big living room. Hotel services include breakfast, lunch, dinner, money exchange and internet access among others. Different kinds of excursions, such as hiking, tours by boat or horseback riding are also offered.
Entre Hielos Lodge (Standard Room)
Located in the unique town of Caleta Tortel, with its houses on stilts and wooden walkways, the Entre Hielos Lodge is the perfect choice for immersion into the depths of Patagonia. The property is situated at the mouth of the Baker River and features six comfortable rooms, restaurant, bar, hot tub and a small library.
Cabañas Mirador de Playa Guadal (Superior Cabin)
El Mirador de Guadal is situated on the shores of General Carrera Lake and features six cosy cabins with a capacity for up to 10 people. Each accommodation offers lake views, is equipped with a kitchen, private bathroom, TV, heating, and barbecue area with grill. The cabins are built with local Cypres and Lenga wood, which makes them warm and comfortable, inspired by the simplicity and beauty of the native forests. In addition, there are two family suites available, which can accommodate up to four people.