Self-Drive: Wine Valleys between the Pacific and the Andes (5 days)
Itinerary
This short itinerary explores some aspects of 'the good life' to be had around Santiago. Visit the famous Colchagua Valley, well-known for its excellent wines, located only about 180 km from Santiago.  Here you can visit various wineries of your choice for some exquisite wine-tasting experiences.  From here, your route meanders through the vineyards towards the Pacific Ocean, for a visit to the UNESCO World Heritage City of Valparaiso with its colourful historic port. The city has become something of a  hot spot for avant-garde Chilean cuisine as with a fascinating Arts scene. Finally, finish your trip with a relaxing stay at the Jahuel Hot Springs Hotel, where you can book a wide range of spa and wellness treatments, or enjoy activities such as horseback riding, self-guided walks, or explore the area on off-road mountain biking excursions, before returning to Santiago.
This 5-day itinerary is the ideal way to finish your Chilean adventure before returning to Santiago for your flight home.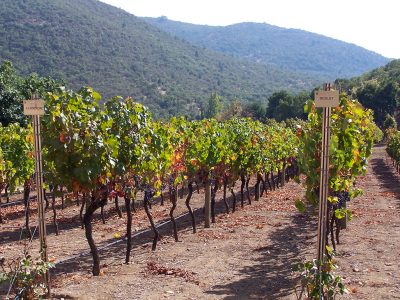 DAY 1: SANTIAGO – SANTA CRUZ (182 KM / 113 MI)
Upon arrival in Santiago, pick up your rental car at the airport along with your travel information – and, you're off!
Santiago's International Arturo Merino Benitez Airport is located to the west of the city. Take Highway 70 south to the intersection with Highway 5. Follow Highway 5 to San Fernando and turn off on Highway 90 to Santa Cruz, the 'capital' of the Colchagua wine valley.
As you make your way south, the bustling city of Santiago gives way to peaceful rolling hills and vineyards as far as the eye can see. Santa Cruz is a pleasant little town situated between the Andes Mountains and the Pacific Ocean, with some well-preserved colonial architecture and easy access to the best wineries of the region.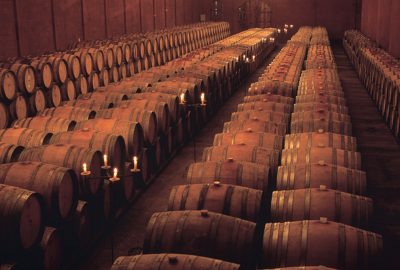 DAY 2: SANTA CRUZ
Explore the famous Colchagua Wine Valley. Nowadays, there are a lot of different ways to explore the vineyards – there are horseback riding tours, as well as cycling and walking tours of the vineyards. There are lots of options to explore, but no matter which one you choose, a tour of the local vineyards with a wine tasting is a must. (B)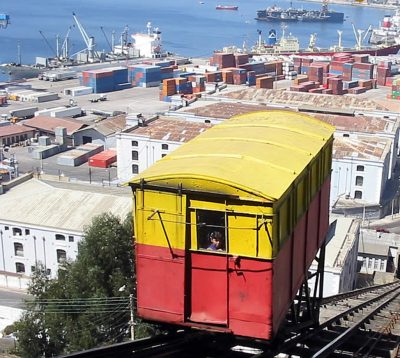 DAY 3: SANTA CRUZ – VALPARAÍSO (225 KM / 140 MI)
After breakfast, continue on your way to the historic port city of Valparaiso (a UNESCO World Heritage Site) where you will fall in love with this city's gritty charm.  Take a ride on one of the town's iconic funicular cable cars or visit some of the city's most important landmarks like its boardwalk, plaza or lookout points. Valparaiso is also famous as the former home town of one of Chile's most celebrated poets, Pablo Neruda. His former residence has been turned into a museum and is open to visitors. (B)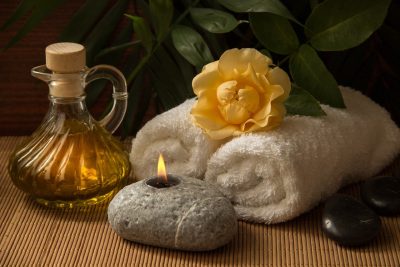 DAY 4: VALPARAÍSO – JAHUELS' HOT SPRINGS (143 KM/ 89 MI)
It is time to turn back towards Santiago. But not without spending the night at the wonderful Termas de Jahuel Spa Hotel. After leaving the noisy and bustling city of Valparaiso behind, turn in-land, and head towards the Andes Mountains. If you want to explore a bit along the way, plan a visit to La Campana National Park, and follow in Darwin's footsteps, who climbed to the top of  Mount La Campana in 1834.
Then, head to San Felipe on Highway 60. A little further north at an altitude of 1,180 m / 3,871 ft. above sea level, you will find the luxurious Jahuel Spa Hotel where you can relax for the night.  (B, D)
DAY 5: JAHUELS' HOT SPRINGS – SANTIAGO (95 KM / 59 MI)
After breakfast, head for Santiago, where you will drop off your car and catch your flight home. (B)
Itinerary Download:
Wine Valleys between the Pacific and the Andes
Rates in 2021/2022
Self-drive itineraries are highly flexible and can be adjusted to your preferences. The rates below are sample rates for this itinerary with the specific car types and hotels mentioned in the table. However, Hotels are subject to availability as well as your choice. The final rate of this itinerary will reflect the specific options you have chosen in the course of developing your itinerary.
Rates are per person, based on double occupancy. For single or triple rates, different hotels or extra nights, please inquire.
Car Type
October 1, 2020 -
March 31, 2022
Europcar cat D2
$815
Mitta cat C
$755
Mitta cat E
$820
This itinerary starts and ends in Santiago. Many international airlines offer regular flights to Chile's capital city. You can pick up your rental car at the airport and go right from there.
Alternatively, you could add a day to explore Santiago and get your vehicle delivered to your hotel on the following day.
4 nights including breakfast
Meals according to the itinerary (B=Breakfast, D=Dinner)
5 days car rental including unlimited free mileage, local tax, full CDW coverage with a deductible (for details see rental contract)
Roadmap and descriptions.
Chile car rental companies charge an additional airport service fee for vehicles that are picked up from the airport.
This service charge is not included in the published rates and must be paid upon returning the car.
For itineraries that start in Santiago, an extra 'tag' fee is charged for use of the Santiago Freeway system.
Weather
Santiago and the central wine valleys have a Mediterranean climate, with hot summers and mild, wet winters.
Wine tasting
Once in Santa Cruz, it is advisable to take a wine tasting tour where transport is provided so that you don't have to drive from one winery to another. There are a number of options available.
Car Types
Europcar
cat C1 – Hyundai Accent Rb Gls or similar
cat D2 – New Mazda 3 Sedan S1,6 5 (mt) or Similar
Mitta
cat C – Toyota Yaris Sedan or similar
cat E – Hyundai Elantra or similar
Hotel Terraviña (Standard Room)
The old family winery, Hotel Terraviña, is surrounded by beautiful mountains and vineyards. The 19 rooms are available with one king-sized bed, one twin or triple with 3 separate beds. The master suite comprises a bedroom and a living room. All rooms are equipped with private colonial style bathrooms with crafted ceramic tiles, oak floors, cable TV, a safety box, a fan, central heating and a balcony with spectacular views towards the Andean Mountains. The panoramic view, the swimming pool and the wine bar in this historic winery make for a fabulous setting for this unforgettable trip.
Hotel Somerscales (Standard Room)
Located in the heart of Valparaíso, this exquisite hotel was once the home of the English artist Thomas Somerscales and his family. Renovated in accordance with the established regulations to keep the patrimonial heritage of Valparaíso alive, this hotel offers eight rooms in a traditional 19th-century decoration and ambience, equipped with Wi-Fi, cable TV, minibar, heating and safe deposit box. Other facilities of the hotel include a cafeteria, lounge and terrace where guests can relax next to the fireplace.
Hotel & Termas de Jahuel (Classic Room)
Beautifully situated in the hills outside of Santiago, this hot spring hotel and spa offers pure relaxation for body and soul. Rooms are comfortable, decorated in a classic style, providing amenities such as TV, WiFi, minibar and safe deposit box. The hotel has beautiful modern spa facilities and offers a variety of health and wellness treatments (at an extra charge), and a modern gym.