Last-Minute Planning Tips
Oh, oh, where to go? The world is big and there is so much to see – and so little time. Besides, there are only a few weeks left before Christmas. If you want to get away and brighten up the dark season with a short, sweet break in the sun, don't leave it too late to make your booking. Others are already snapping up the best spots.
But, don't fret. Where there is a will, there is always a way.  If you don't know where to start, firstly, consider what is most important to you.
Do you want to escape the holiday madness and are just looking for a quiet spot in the sun?
Don't look at the usual suspects. The famous spots are super busy at this time of the year. But often, beyond the main tourist spots, there are smaller, less flashy, quieter places with fewer bars, restaurants, people, and noise. Yet, if you suddenly do get a yearning for social interaction it's often just a cheap taxi ride away.
Your job has been wearing you down and you are in need of some self-TLC? 
That special Yoga retreat may already be fully booked, but there are now quite a number of 'wellness' hotels that offer spa and yoga facilities to all their guests. Some even have their own resident yoga instructor. Just go along to the daily yoga session or treat yourself to a relaxing massage or jacuzzi bliss.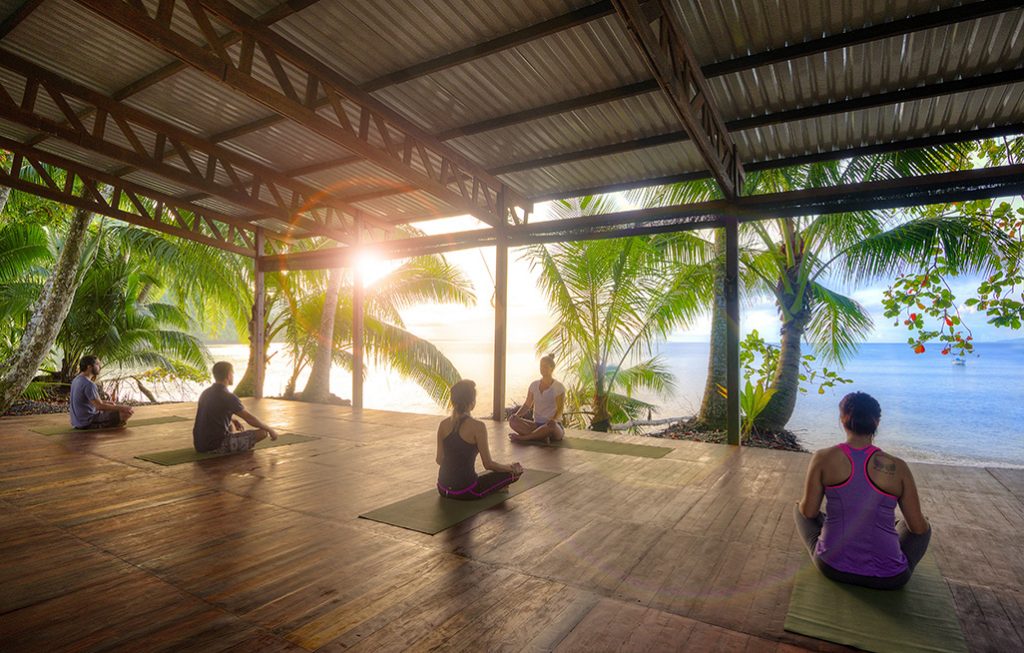 Or maybe you love the hustle and bustle of Christmas, but just want to experience it somewhere else where you are not expected to host the in-laws?
A city break can offer you that. There is usually such a plethora of hotels that there are always options available, even if they might be a bit further away from the center of town.
Or maybe you want to pack your whole family, kit and Caboodle, and go on a spontaneous adventure, without having to do much planning or thinking about how to keep them entertained?
Check into family-friendly all-inclusive resorts that offer a menu of activities. There is often a wide choice and you can decide on the spot what you want to do.
Once you have figured out what is most important to you, consider your time frame.
Are you bound by the school holidays? Or can you be a little bit flexible?
Christmas and New Year is the absolute peak period in Central America, and even in South America, where Christmas kicks off the summer holidays. If you are bound by the holidays, look for out-of-the-way places that may be a little bit harder to get to. Such places often still have rooms available while others, located at the centre of the tourist hub are bursting at the seams.
Last, but certainly not least, consider your budget.
If money isn't too tight, you may still find spots even in popular places, at higher-end resorts. If your budget is modest, you could try and join a fixed departure tour to get the most out of your resources. Group services are often much less expensive than private arrangements.
Still can't make up your mind? Drop us an email with your preferences, number of people, timeframe and an approximate budget, and we'll do our best to help you find your perfect spot under the sun.